RBC Puts Weight Behind Diversity Agenda
Tom Burroughes, Group Editor , July 7, 2020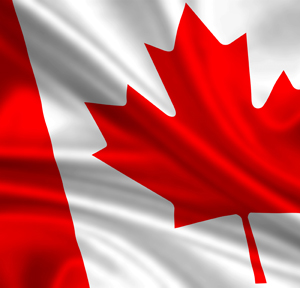 The bank is acting in the wake of the furore that has erupted in North America following the killing of George Floyd by a police officer in Minneapolis in May this year.
Royal Bank of Canada yesterday said that it is committing C$100 million ($73 million) over five years in small business loans to black entrepreneurs, arguing that its actions are part of an attempt to push back at systemic racism. Canada's largest bank said that it intends to boost the share of non-white hires across its operations to 30 per cent from 20 per cent, but did not give a specific timeframe.

RBC joins Bank of America, which announced $1 billion to address racial inequality, and others, including Alphabet's Google and Amazon.com, in committing funds for racial justice causes following the death of George Floyd, who was killed by a Minneapolis police officer in May. The matter has prompted a storm of protest and calls for overhauls not just to the US criminal justice system, but wider changes across business and society in North America, and further afield.

"Alongside our existing commitments to indigenous communities, we're committing C$100 million over five years in small business loans to black entrepreneurs. As part of that commitment, we'll also establish a program to bring business, marketing, digital experts and community leaders together to share ideas and best practices to advance growth for black owned businesses," RBC said in a statement.

"We're committing to invest C$50 million from now up to 2025 through RBC Future Launch to create meaningful and transformative pathways to prosperity for 25,000 BIPOC youth with investments in areas such as skills development and mentoring," the bank continued. "Internally, we're committing 40 per cent of all summer opportunities to BIPOC youth, with a specific focus on recruiting from black and indigenous communities, to bring broader perspectives to our teams and create career opportunities for a more diverse group of students. We will also establish and measure annual internship and new hire goals for black and indigenous talent in Canada, the US, and the UK as applicable beginning in 2021," RBC said.

RBC said it is adding to its company-wide "unconscious bias" training and making such training compulsory for all staff. It is also doubling its spending on Ignite, a leadership program focused on driving the development of BIPOC talent.

Diversity and inclusion objectives will form part of the performance management goals of all people leaders. The bank said it will widen its annual diversity reporting, beginning in 2021.

A report by Reuters said that across Canada's top six banks, people of color account for only about 10 per cent of senior executives, but none of the top six banks had either a black CEO or a board member. Minorities made up 37 per cent of RBC's Canadian workforce and 35 per cent of US employees in 2019, according to a report.

Within its US wealth arm, RBC has been pushing diversity in its hiring and talent acquisition among advisors. (See an article here.) Such diversity goes beyond issues of ethnicity to cover gender, background and experience as firms compete for talent.