EXCLUSIVE: Winners Of Family Wealth Report 2020 Awards
Editorial Staff, March 19, 2020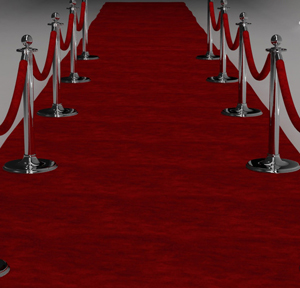 Here are the comments made by judges about the winners and the highly commended organizations and persons at this year's awards for outstanding practitioners in the North American wealth management sector.
Solutions for International Americans:
Citi Private Bank
"As we have seen around the world in our other award programs, judges here similarly recognized that this is a really great global business."
Legal Team:
Handler Thayer
"Our winner's workload for single and multi-family offices was a standout feature of its submission, as were its widely recognized planning tools and structures."
Independent Fiduciary or Trust Services:
Fiduciary Trust Company International
"There's a spring in their step and [they] have a dominant presence in their part of the market."
Institutional Fiduciary or Trust Services:
Key Private Bank
"Our winner shone through by demonstrating its high-touch integrated delivery model and service-oriented culture in a submission bursting with relevant examples."
Wealth Planning – Institutional:
Wells Fargo
"The judges commented that their winner has an 'amazing wealth management business' populated with 'exceptional' wealth planners."
Wealth Planning – Other:
Gresham Partners
"Our judges remarked that their winner was like a 'best kept secret' having repositioned recently."
Private Client Investment Platform:
Evercore Wealth Management
"The winner is completely fit for purpose and it impressed with its bespoke approach."
Responsible Investing/ESG Investing:
Sonen Capital
"The winner displayed a singular focus and has demonstrated concrete achievements in its submission."
Alternative Asset Management:
Citi Private Bank
"The winner impressed with being a fine leader in the industry, its well-rounded offering and it is global in nature."
Best Outsourced CIO:
Tiedemann Advisors
"Here our winner illustrated how it is totally focused and responsive to the client agenda."
Best Asset Management Firm Serving Family Offices and PBs:
Capital Counsel
"The winner of this category focuses on companies it has rigorously researched and understands. By investing in profitable, growing companies with sustainable business models, it has helped its clients achieve their goals through outperforming benchmarks."
North American PB:
Citi Private Bank
"The judges were very impressed: with the submission from this firm. 'Quite a set-up!', said one. 'Many new initiatives this year,' said another."
MFO – Client Initiative:
Pitcairn
"Our winners 'Wealth Momentum Initiative' is what wowed the judges in this category."
MFO – New Entrant:
Cresset
"One judge described this as the 'All-time best launch with very good strategy with obvious flexibility'. It has very good teams and benefits from being well capitalized."
MFO up to $2.5 billion AuM:
Northwood Family Office
"Assessors observed that their winner reported very good metrics in what has been a traditionally difficult market in which to excel."
MFO - $2.5 billion to $5 billion AuM:
PagnatoKarp
"Judges noted that their winner is a wirehouse team reconstituted as an RIA who take their fiduciary duties very seriously."
MFO - $5 billion to $15 billion AuM:
WE Family Offices
"This winner is seen in the industry as being uniquely positioned benefiting from an iconic leader whose influence pervades throughout the firm."
MFO – More than $15 billion AuM:
Tiedemann Advisors
"It was remarked that tonight's winner has 'hit its stride' and is making excellent advances in pursuing its well-defined plan."
Thought Leadership Individual:
Northwood Family Office – Tom McCullough – Winner
"Of the winner one judge said our winner's co-authored publication – Wealth of Wisdom: The Top 50 Questions Wealthy Families Ask - was the most important book in this area of the year. This substantial contribution is supported by a regular podcast."
Family Wealth Consulting and The Consulting Practice of Dennis T Jaffe – James Grubman and Dennis T Jaffe – Highly Commended
"The commendation goes to a longstanding collaborative partnership that has made profound advances in new concepts and competencies related to the advisor-client relationship."
Thought Leadership Other Companies:
TIGER 21
"The first winner in this section is strong investment centric and highly focused on education."
Thought Leadership Tech Companies:
Tegra118 (Formerly Fiserv Investment Services)
"Speaking before the recent announcements of the company's takeover, one judge with a degree of prescience said that Cheryl Nash is leading her company out of the wealth management wilderness."
Women in Wealth Management – Company:
Aspiriant
"You just have to look at their stats on women in leadership positions to recognize the emphasis our winner places on recognizing and rewarding merit."
Women in Wealth Management, Banks – Individual:
Shannon M Kennedy, BMO Family Office
"Judges noted that their winner has many outstanding and demonstrable qualities and enjoys the interaction she has with clients and staff alike."
Women in Wealth Management - MFO/Wealth Managers:
Rhona Vogel, Vogel Consulting
"Our winner is commended for the consistency and quality of approach in serving clients, and to sharing her expectational level of domain expertise."
Women in Wealth Management - Advisors (Individual):
Susan R Schoenfeld, Wealth Legacy Advisors
"As founder and CEO of a woman-owned business in the male-dominated financial services industry, our winner spends untold hours helping young women who are trying to break through the glass ceiling.
"She is one of the few women on the national speaking circuit who is guiding financial services firms and their clients to connect with the human side of the client relationship."
Leading Individual
Chris Zander – Evercore Wealth Management
"The citation recognizes that our winner is in many ways an unsung hero, but highly esteemed by the industry as a whole."
Leading Individual – MFO
Leslie Voth, Pitcairn
"The recipient of this award was made chairman of the board and CEO - the first non-family chairman and first female chairman of her company. She is much loved by colleagues."