Summary Of People Moves - Americas: January 2014
Eliane Chavagnon, Editor - Family Wealth Report, February 10, 2014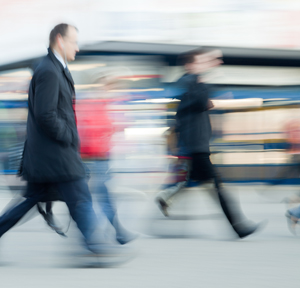 A summary of all the people moves reported by Family Wealth Report in January 2014.
Fieldpoint Private named Timothy Tully as its new chairman of the board, succeeding Daniel Donahue, who retired.
Donahue, who has been chairman since co-founding Fieldpoint in 2008, will continue to serve as a member of the board of directors.
Tully is managing partner of Tully Capital Partners and Tully Investment Fund, which are private investment partnerships. He has been a Fieldpoint Private director since 2012, leading the board's compensation committee, as well as serving on its asset and liability committee and loan committee.
BNY Mellon hired James Horvath as senior director for business development, responsible for the firm's non-profit wealth management practice in New York.
Reporting to managing director Katia Friend, Horvath steps into a newly-created position that is part of BNY Mellon Wealth Management's previously-announced intention to grow its sales force by 50 per cent by year-end 2014.
Horvath was previously a senior vice president at Atlantic Asset Management, responsible for marketing alternative investments to institutional investors. Before that, he was managing director at Commonfund, serving non-profit organizations. Earlier in his career, he was a consultant to financial advisors targeting institutions in the non-profit and pension markets.
Stifel, Nicolaus & Co, the brokerage firm, appointed Michael O'Keeffe as a managing director of investments in Florham Park, NJ. O'Keeffe will partner with managing directors Michael Sullivan and Josh Bledsoe.
O'Keeffe's past experience includes serving as chief investment officer for Merrill Lynch Global Wealth Management and CIO/head of Wilshire Funds Management Group at Wilshire Associates, the global advisory firm specializing in investment products, consulting services and technology solutions.
New York-headquartered Tiedemann Wealth Management added Robert Hormats - former Under Secretary of State for economic growth, energy and the environment – to its investment committee.
Hormats – currently vice chairman of New York City-based international consulting firm Kissinger Associates - will advise Tiedemann on policy, economic and investment issues.
Before joining Kissinger Associates in 2013, Hormats served as Under Secretary of State for Economic, Energy and Environmental Affairs from 2009 to 2013. Other roles in government he has held include Assistant Secretary of State for Economic and Business Affairs; Ambassador and Deputy US Trade Representative; Senior Deputy Assistant Secretary for Economic and Business Affairs; and senior staff member for international economic affairs on the National Security Council. Hormats also served for 25 years as vice chairman of Goldman Sachs, International.
Fieldpoint Private, the wealth advisory and private banking firm serving ultra high net worth families and institutions, appointed Nicole Bonica as a managing director and senior advisor in New York City.
Bonica was latterly a managing director at Sterling Bank, having previously been a senior private banker with Capital One and its predecessor, North Fork Bank.
Palo Alto, CA-based wealth management firm Sand Hill Global Advisors appointed its president and chief investment officer, Brian Dombkowski, as chief executive.
Jane Williams, Sand Hill's co-founder and former CEO, will become chairman.
Over the past two decades, Dombkowski has held a variety of senior investment and operational leadership roles throughout the asset management industry.
In his role as CEO and CIO of Sand Hill Global Advisors, he provides overall strategic direction and leadership to the investment management, client services, finance and operations groups.
Before joining the firm, he was co-CIO of Stafford Capital Management, where he actively managed funds for a client base comprising high net worth individuals, family offices and institutional investors.
UBS Wealth Management Americas hired Paul Allen as head of corporate business development within its equity plan advisory services group.
Allen will lead a sales team that will work with UBS financial advisors who specialize in the equity compensation space.
A 30-year veteran of the equity compensation industry, Allen has served as a consultant to UBS for the past year and has held leadership positions at a number of financial services firms including Fidelity Investments, Merrill Lynch and Smith Barney.
Industry veteran Steve Lockshin joined Carson Wealth Management Group's executive board to help grow the firm's three companies: Carson Wealth, Peak Advisor Alliance and Carson Institutional Alliance.
Lockshin, founder and chairman of Convergent Wealth Advisors, was elected to the executive board at the group's most recent meeting.
Morgan Stanley appointed Erskine Bowles as lead director of the New York-listed firm's board of directors, taking over from C Robert Kidder.
Bowles has served as a Morgan Stanley director since December 2005 and as chair of the compensation, management development and succession committee since 2010. He was named co-chair of the National Commission on Fiscal Responsibility and Reform in 2010, and served as president of The University of North Carolina from 2006 through 2010.
Additionally, Bowles has been a senior advisor to private investment firm Carousel Capital since September 2001, and served as a managing director from March 1999 to September 2001. Between 1999 and 2001, he was a general partner of Forstmann Little & Co, a private investment firm.