ANNOUNCEMENT: Family Office Workshop For Elite Advisors Next Month In New York
Eliane Chavagnon, Deputy Editor - Family Wealth Report, September 10, 2013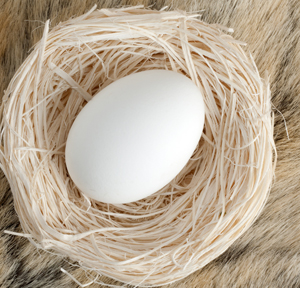 Family Wealth Report is affiliating with Family Office Insights, a peer-to-peer network of single family offices and ultra high net worth investors, in hosting a half-day workshop this October that will explore the age-old dilemma of what family offices want from their advisors.
The event, to be held on October 24 at the McGraw-Hill Conference Center in New York from 8 am to 2.30 pm, will feature three panels of family office experts and wealthy family members.
Panelists will answer questions from the audience with regard to what they are looking for from advisors, managers and other family office providers - in terms of both investment advisory and non-financial services.
Speakers thus far include Dave Duebendorfer, president and chief operating officer at Artemis Wealth Advisors; Rosario Saglimbeni, director of acquisitions and investment properties at Schneider & Schneider Family Office; Richard Lee of Stone Family Office and Palm Beach Investment Research Group; Jeffrey Lauterbach, chief executive at Lauterbach & Co; Darsh Singh, portfolio manager at Singh Family Office; and Stephen McCarthy, senior vice president at KCG Capital Advisors. More speakers will be announced soon.
The event is a great networking opportunity and will be moderated by Arthur Bavelas, founder of the Family Office Insights series of workshops and seminars, and The Bavelas Group. Bavelas is renowned internationally as an expert and advisor to ultra-wealthy individuals and family offices. A frequent speaker to the hedge fund and family office sectors, he has written several articles, white papers and books focused on wealth preservation and asset protection.
"Becoming a family office has become the platform of choice for many families of wealth, hedge funds, and individuals and families who have experienced a significant liquidity event," Bavelas said.
"The family office platform addresses a variety of challenges including regulatory issues, cash flow, legacy intent, philanthropy, family governance and, most importantly, control. If you are a wealth manager, fund manager, law firm, accounting firm or non-financial firm currently servicing or want to provide your services to family offices, the most instructive method of learning how best to serve family offices by is asking the hard questions of the family offices themselves," he added.
Please click here for additional details and to register.