Investment Advisors Still See MFO As Wealth Management Holy Grail
Steffi Claiden , Family Wealth Report , Managing Director, New York, March 9, 2010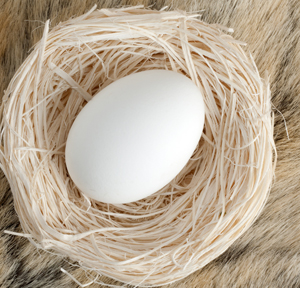 Despite continuing disagreement within the wealth management industry on the exact definition of the term multi-family office, investment advisory firms and investors alike still see the MFO model as a holy grail of sorts, according to a study by New York-based Rothstein Kass.
"There are many ways to define a family office practice - it's an evolving business model," said Richard Flynn, a principal at Rothstein Kass, speaking at the New York Society of Security Analysts' family office conference last week.
On the investor side, 40 per cent of the respondents who were considering moving money away from their primary advisor said their first choice for the transfer would be an MFO. The other 60 per cent of respondents named an independent advisor (26 per cent), a bank (20 per cent) and a wire-house advisor (11 per cent) respectively as their first choice. Only 9 per cent said they would manage the funds themselves, reflecting the downward trend in do-it-yourself activity since the inception of the credit crunch.
On the asset manager side, the study found a significant jump in investment firms interested in changing their structure. In 2004, 48 per cent of firms surveyed indicated they were considering becoming an MFO. By 2008, the number leapt to 71 per cent.
However, the reasons for creating a family office are not the same for both sides.
The study found the top aims for commercial family offices were to generate a profit, better serve clients and attract wealthier clients. On the other hand, the top aims for HNW families creating an MFO were control, achieving economies of scale and defense for family members. Profit, notably, lies much further down their list.
Different motives
As a result of the difference in motivations, families must be very clear about their plans and goals for establishing an MFO or a family office of any other kind. "Scope creep" is a common hazard, particularly if the MFO plans to provide a wide range of services that a private bank or wire-house simply can't or won't provide. Mr Flynn said he believes his firm has the right mix, based on what families are most likely to seek.
"Clients of MFOs want investment management, advanced planning, tax and accounting services, and lifestyle and administrative services," said Mr Flynn. "We have always led with tax and accounting. Bill paying is very popular, and we get a granularity doing that which investment advisors can't possibly get. No one knows their clients better than we do," he said.
Other speakers at the conference agreed on the high importance of clarity of purpose when establishing a family office, particularly an MFO. MJ Rankin of Wisconsin-based Rankin Group said the endowment model used to be popular but has become less so as its failure to address tax issues became apparent, leaving families vulnerable to large IRS liabilities.
"The family really needs to know what it is trying to accomplish... in order to measure performance of its goals and its staff," Ms Rankin said.
Carol Pepper of Pepper International in New York believes every family should have a family office of some kind.
"You need to be able to negotiate on an equal basis (with other financial institutions). And you need control over as many aspects of your wealth management as possible," Ms Pepper said.
Risk management is one of the best features a family office can deliver, according to Marc Minker of CBIZ Mahoney Cohen.
"There are all kinds of risk a family has to consider - financial, security at home and at the office, travel and other types," Mr Minker said. "We all know the war stories about bad discretionary investment decisions, employee theft and other problems. It's time for families to wake up - there is no justifiable ignorance any more."