UK Charitable Giving Slid By Ten Per Cent In 2009 - Investec Private Bank
Wendy Spires, Deputy Editor, January 14, 2010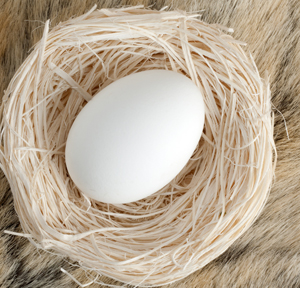 In a report which contradicts findings that high net worth individuals' philanthropic activities remained resilient amid the financial crisis, new research by Investec Private Bank has found that UK charitable donations fell by close to 10 per cent last year compared to 2008.
Investec found that UK adults donated £5.32 billion ($8.65 billion) to charities during 2009 - £574 million, or 9.7 per cent, less than in the previous year. While the majority - 71 per cent - said that they gave some money to charity last year, it would appear that the economic downturn did have a significant effect on donations: Investec found that in 2009, 20 per cent of the population (9.5 million people) reduced the amount of money they donated compared to the year before, while just 11 per cent had increased their giving year-on-year.
Investec's findings are in stark contrast to those of Barclays Wealth's 2009 report entitled Tomorrow's Philanthropist. While it may have been assumed that philanthropic activity would be slowed by the economic contraction, Barclays Wealth actually found that educational fees and charitable giving were the last areas to suffer cuts among high net worth individuals. Those participating in the study were found to have cut back their giving by just 2-3 per cent, indicating that many HNW individuals regard philanthropy as a core expense.
The disparity between the findings of these two studies could be taken as an indication of the differences between the philanthropic behaviour of HNW individuals and the UK population at large - and these differences may not relate just to the amount of funds given.
One interesting finding from the Investec study was that charitable giving spiked in December, with 18 per cent of the total amount donated being given during this month. In fact, so strong was the spirit of giving around the festive period that around 8 per cent of people who gave to charities last year made all of their donations during December.
It would seem then that giving on a spontaneous basis is a prevalent behaviour, at least within the population at large. In contrast, it has been noted that wealthier individuals tend to be more systematic in making their charitable donations – perhaps a reflection of the trend towards the integration of philanthropic activity and wealth management.
Furthermore, there also seems to be a link between levels of giving and the degree to which philanthropy is integrated within clients' overall wealth management plan. The most recent report on the philanthropic activities of European UHNW individuals and family offices by Scorpio Partnership found that those families which did consider philanthropy core to their wealth management plan contribute over 10 per cent of their annual net worth to philanthropy, compared to an average 5 per cent contribution among the group surveyed.