Multi-family offices hit $190b+ in assets
Thomas Coyle, August 23, 2005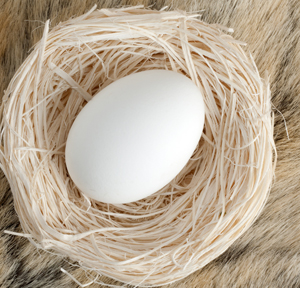 Study shows big MFOs outpacing smaller rivals (includes tables). The U.S. multi-family office industry grew to $192.5 billion in assets under advisory last year, according to Bloomberg Wealth Manager magazine's second annual stab at measuring the space.

At first glance this year's total of looks like a 13.6% increase over assets under advisory in 2003, which Bloomberg pegged at $169.5 billion. Instead the report says that multi-family offices saw a 26.6% increase in assets under advisory last year from about $152 billion in 2003.

Winnowing

But this apparent discrepancy is understandable. Last year's survey listed 64 multi-family offices; this year it extends to 69. (Please see tables below for multi-family offices and their assets under advisory.) Five firms included last year either decided not to take part this time around, didn't make the cut this year or got acquired in the meantime, says Thomas Livergood, CEO of Family Office Management, which helps Bloomberg compile and interpret data for its multi-family office surveys. Another 10 firms that weren't mentioned in 2004 made it in this year.

Kieran Beer, a senior editor at Bloomberg and author of the report, adds he and his colleagues tightened their definition of "assets under advisory"– Bloomberg prefers "assets under advisement" – this year in hopes of painting a clearer picture of assets that the firms surveyed actually derive fees from. And, he says, they'll continue to refine criteria for that measurement in future surveys.

Who grew

This year's report finds that big multi-family offices grew faster than their smaller counterparts. Half of the firms with more than $5 billion in assets under advisory increased those assts by 50% or more in 2004. But only 12% of firms in the $1-billion-to-$5-billion range saw their assets grow by 50% or better, and just 6.7% of multi-family offices with assets between $500 million and $1 billion managed to do the same.

By and large, multi-family offices with RIA status outgrew their bank and trust company counterparts. While 20.5% of the RIA multi-family offices saw 50% of better asset growth in 2004, only 11.1 % of bank- or trust-chartered multi-family offices could say as much. Meanwhile 44.4% of the bank and trust multi-family offices saw assets increase less than 10% last year; only a quarter of the RIA multi-family offices surveyed reported single-digit asset growth.

Multi-generational families contribute more than 80% to the average multi-family office's assets under advisory. On average, a family – multi-generational or not – needs $10.7 million in investable assets to get past the receptionist at a multi-family office. And, again on average, a multi-family office's client is expected to fork over minimum annual fees of around $42,000.

Quid pro

In return multi-family offices provide services – directly or through third parties – that go beyond the investment consulting and estate planning expected of a financial planning firm. While multi-family office do those things, they also provide consolidated reporting, trust monitoring, philanthropic consulting, risk management and, in some cases, bill-payment and other concierge services. Frequently the service menu also extends to "soft" issues that touch on personal development, family dynamics and governance.

Bloomberg's 2004 report uncovered some interesting characteristics of multi-family offices that probably still hold good. A quarter of them started out as single-family offices. Nearly 40% of the firms started life as financial-planning firms or investment advisories. About 30% were multi-family offices from inception.

In terms of regulatory structure, nearly 80% of the multi-family offices surveyed were registered investment advisors (RIAs) in 2003. Another 20% or so were banks and trust companies. Accounting firms and specialized law practices accounted for 3% of the total. –FWR

Multi-family offices with more than $1b in assets Name Location 2004 assets ($MM) % change v. 2003 Arlington Partners Birmingham, Ala. 1,065.9 21.5 Ashbridge Investment Management Philadelphia 1,075 13.2 Asset Management Advisors Palm Beach Gardens, Fla. 5,878.2 51.8 BBR Partners New York 2,000 25.0 Bessemer Trust New York 42,400 5.7 Bristlecone Advisors Seattle 4,000 NA Calibre Charlotte, N.C. 14,500 19.8 Clarfeld Financial Advisors Tarrytown, N.Y. 1,825.7 13.2 Gresham Partners Chicago 2,288.3 55.3 Greycourt Pittsburgh 3,600 20.0 Harris myCFO Redwood City, Calif. 29,000 93.3 Kanaly Trust Houston 1,500 0 Kochis Fitz San Francisco 1,204.1 28.8 Laird Norton Tyee Seattle 3,800 22.6 Lipson Group Cleveland 2,956 11.5 Lowry Hill Minneapolis 6,300 6.8 Lydian Wealth Management Rockville, Md. 7,400 54.2 Oxford Financial Group Indianapolis, Ind. 6,995.8 0.6 Pitcairn Financial Group Jenkintown, Pa. 2,500 19.0 Plante Moran Financial Advisors Southfield, Mich. 3,900 44.4 Presidio Wealth Management San Francisco 1,408.6 53.7 Quintile Wealth Management Los Angeles 1,262.1 -8.6 RINET Boston 1,051 31.4 Sage Partnership Edina, Minn. 1,228 109.9 SCS Financial Services Waltham, Mass. 1,554.8 23.5 Sentinel Trust Houston, Texas 1,200 33.2 Signature Financial Management Norfolk, Va. 1,454.6 18.6 Silvercrest Asset Management Group New York 5,410 76.8 St. Louis Trust St. Louis, Mo. 1,152 18.4 Sterling (National City) Pepper Pike, Ohio 1,396 8.7 Synovus Family Asset Management Columbus, Ga. 4,100 13.9 TAG Associates New York 3,990 11.1 Vogel Consulting Brookfield, Wisc. 2,600 8.3 Wetherby Asset Management San Francisco 1,160 16.0

Source: Bloomberg Wealth Manager magazine.

Multi-family offices with less than $1b in assets Name Location 2004 assets ($MM) % change v. 2003 Aufman Associates Sewickley, Pa. 472.5 1.3 Baldwin Management West Conshohocken, Pa. 300 0.0 Barrett/Pontiff & Fairweather Denver 75 7.1 Beaumont Financial Partners Wellesley Hills, Mass. 829.1 14.5 Brighton Jones Seattle 750 36.4 Catalyst Financial Planning Oakland, Calif. 113.4 39.0 Clanco Management Pepper Pike, Ohio 600 26.3 Diversified Management Milwaukee, Wisc. 451 20.3 Financial Clarity Mountain View, Calif. 725 21.1 Highmount Capital New York 886 16.1 Hillview Capital Advisors Ardmore, Pa. 938 7.3 Hudson Advisor Services Buffalo, N.Y. 273.4 16.5 Inlign Wealth Management Phoenix 925.5 82.9 Jacobus Wealth Management Milwaukee, Wisc. 600 25.5 Lau Associates Wilmington, Del. 550 37.5 Legacy Trust Ponte Vetra Beach, Fla. 130 73.3 Mahoney Cohen Family Office Services New York NA NA Manchester Capital Management Manchester, Vt. 749.4 41.1 MNS Financial Management Fort Myers, Fla. 58.2 37.6 Pepper International New York 110 0.0 Plancorp Chesterfield, Mo. 551.4 30.0 Prosperitas Group Bloomfield Hills, Mich. 250 25.0 Round Table Services Westfield, N.J. 406 3.8 Sawmill Trust Minneapolis 400 0.0 Schofield Financial Counseling Cheswick, Pa. 280 7.7 Sumnicht & Associates Appleton, Wisc. 374.4 -0.4 TBK Investments Miami, Fla. 351.2 188.4 Threshold Group Gig Harbor, Wash. 670 34.0 Tolleson Wealth Management DallasTexas 996 24.5 Truepoint Capital Cincinnati,Ohio 470 24.2 Universal Advisory Services Albuquerque, N.M. 677.5 5.0 Waypoint Advisors Norfolk, Va. 417 10.6 Wealth Management Consultants Denver, Colo. 393.1 27.9 WMS Partners Baltimore, Md. 541.6 18.1 Yolles-Samrah Wealth Management Bloomfield Hills, Mich. 200 25.0

Source: Bloomberg Wealth Manager magazine.

Purchase a reprint of this story.