People Moves
Summary Of North American Wealth Management Executive Moves - September 2021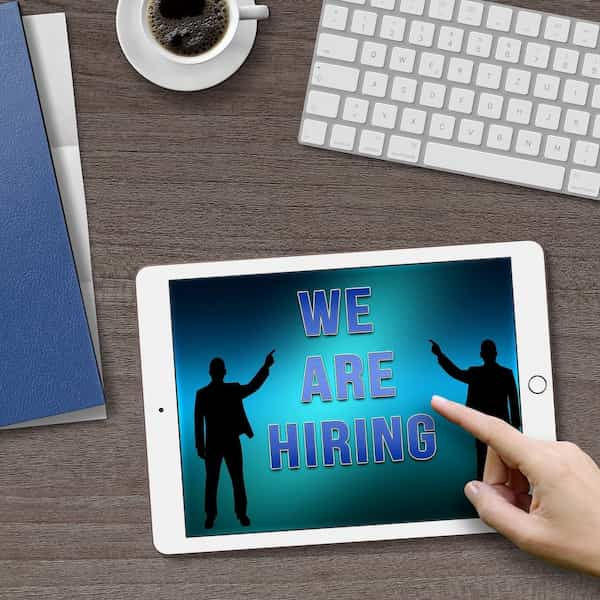 The latest senior moves and appointments across the region's wealth management sector.
RFC Financial Planners, a full-service financial planning and wealth management firm based in Ann Arbor, Michigan, joined Carson Partners, a network of advisory firms in the US. The 11-person RFC Financial Planners team is led by Michigan natives Michael Rautiola and Adam Finch. It has $300 million in assets under management.
Raymond James welcomed financial advisors Charles Mintz, Timothy Gray and Wren Mintz to Raymond James & Associates – its employee advisor channel in Wilmington, North Carolina. The team, which operates as The Cape Fear Group of Raymond James, joined from Truist Investment Services, where they managed about $500 million in client assets. Emily Harvey, senior registered client service associate, and Ellen Heckert, senior service associate, also joined the group.
Charles Mintz, managing director, began his career in 1981 with Wheat, First Securities and later became the president and co-founder of Fox, Graham & Mintz Securities, which in 1990 was acquired by Scott & Stringfellow. After serving as the firm's chief administrative officer and chief financial officer in 1997, he was appointed executive vice president and director of the Private Client Group and elected to the board of directors of Scott & Stringfellow Financial.
Gray began his financial career in 2005 as a regional private banker with Wachovia Bank and Wachovia Securities. He joined Truist's predecessor firm, BB&T Wealth, in 2010 as a private advisor, later partnering with Charles to create The Cape Fear Group in 2013. He earned his bachelor's degree in business administration from
A Certified Financial Planner™ professional and vice president, Wren Mintz began his career in 2012 with Truist's predecessor firm, BB&T Scott & Stringfellow, in the Raleigh, North Carolina, office and joined The Cape Fear Group in Wilmington in 2015. He graduated with a bachelor's degree in business administration, with a concentration in finance, from North Carolina State University.
Raymond James also brought in advisors James Wendling, Steven VanDerSchaaf and Clint Allaman in Davenport, Iowa, to its RJA channel. The advisors were previously at Morgan Stanley, where they managed about $315 million in client assets. Together, they operate as Wendling VanDerSchaaf Allaman Group of Raymond James.
Raymond James also welcomed Peppi Talley and Jessica Hall in Birmingham, Alabama, to its employee advisor channel. The branch is led by Michael Turnbough. Operating as Talley and Hall Wealth Management of Raymond James, the group joined from BBVA, where they managed more than $250 million in client assets. The firm also welcomed Nick Peregoy to RJA.
The group also brought in financial advisor Alberto Sisso to Raymond James & Associates in Fort Lauderdale, Florida. Sisso joined from Wells Fargo, where he previously managed about $200 million in client assets.
Raymond James welcomed financial advisors Joel Moline, Scott Mercer, Bassem Abou-Zeid, and John Sullivan to Raymond James & Associates – the firm's employee advisor channel. The advisors joined RJA's Minneapolis, Minnesota, office managed by Peter King. Prior to this, the team, which operates as Moline Mercer Wealth Management Group of Raymond James, joined from Merrill Lynch, where they managed more than $675 million in client assets. Other joiners were senior client service associate Gina Sedlacek and senior registered client service associate Michele Weiss.
Alex Brown, a division of Raymond James, welcomed client advisors who collectively manage more than $1 billion in assets in Miami and New York. Joiners to Alex Brown's Miami office were former Wells Fargo client advisors Juan Felipe Souza, Fernando Riojas, Jaime Badia, James Levy, Jorge Benitez, Doraida Fernandez, Pablo Annovelli and Carlos Paez.
Master Plan Investment Group, the wealth management and corporate retirement plan advisory firm, named three new team members: Tajaun Bush, Tameka Jefferson and Samuel Tagget.
UBS hired more wealth advisors to join its business in California's Newport Beach. The team is led by private wealth advisors Steven Weber and Christopher Weber, and serves family office clients and private foundations in California and across the Southwest. Steven Weber has over 35 years of investment experience – including 24 years at Morgan Stanley Private Wealth Management – with a focus on formulating customized asset allocation strategies, risk management, equity portfolio management and alternative investments.
Christopher Weber joined UBS after almost nine years at Morgan Stanley Private Wealth Management. He is responsible for asset allocation, portfolio implementation, financial analysis and reporting, and client relations. Previously, he served as a portfolio manager with Bank of America Merrill Lynch. The team also includes senior wealth strategy associate Brian Weber and team administrator Krista Maloney.
Franklin Resources, the US-listed organization operating as Franklin Templeton, acquired the investment-grade credit team of Aviva Investors in the US. The team members include senior portfolio managers Josh Lohmeier and Michael Cho who joined Franklin Templeton Fixed Income. In addition, Tom Meyers, previously Aviva's head of Americas client solutions, joined FTFI in a newly-created role as senior vice president, senior director of investments and strategy development, fixed income. Lohmeier and Meyers report to Sonal Desai, chief investment officer at FTFI, and the investment team will continue to report to Lohmeier.
A group of former Merrill Lynch Colorado-based wealth advisors, running $1.75 billion of client money, formed their own RIA. R Scott Bills, Brett R Bills, Teresa L Friess, Aaron P Seeman and Joshua P DeLoach partnered with Dynasty Financial Partners to launch Nilsine Partners. Based in Greenwood Village, Colorado, the firm is led by brothers R Scott Bills and Brett R Bills who have decades of experience as wealth advisors. The Nilsine team has a total of nine members, including five advisors.
Tanglewood Total Wealth Management, a Texan firm overseeing $1.5 billion of assets, appointed former Tiedemann Advisors chief investment strategist, Paul Buongiorno, as co-chief investment officer. He shares the role with the firm's founder John Merrill. Buongiorno takes on the role of chief investment officer of Tanglewood and Merrill will transition to a pure advisory role while remaining a key part of the firm's investment committee. (Buongiorno will initially serve as co-CIO alongside John Merrill; in 2023 he will assume the mantle fully when John Merrill steps back from the role.)
Gresham Partners, which serves ultra-high net worth clients, appointed Nicole Perkins as a principal, director of client experience and development and a member of its operating committee. Perkins spent the past 10 years at the PNC Financial Services Group as an executive vice president and the managing executive of Hawthorn, PNC Family Wealth. Previously, she served as director of fiduciary services at Hawthorn and provided wealth management advice to UHNW clients.
Private client and public law barrister Claire van Overdijk joined Carey Olsen in Bermuda as counsel in the firm's dispute resolution and litigation team. Van Overdijk is an expert in cross-border disputes and private international law. Her private client practice includes contentious trust and estates work and extends to cross-border disputes concerning trusts, estates, foreign succession and domicile. Prior to joining Carey Olsen, she practised as a barrister at Outer Temple Chambers in London, where she also ran a public law practice.
UBS Private Wealth Management hired financial advisor Daniel Gray in the firm's Los Angeles office. Over 18 years, Gray has built a practice serving ultra-high net worth individuals and families, latterly as a managing director and private banker at Deutsche Bank, where he spent more than 15 years.
Appway, which provides financial services firms with workflow tools such as onboarding, appointed Ates Civitci as head of sales in North America. Ates Civitci brings more than 15 years of experience in financial services to the job, having concentrated during his career on client relationship building, risk management, and compliance. He has served in roles in strategic account management and sales at firms such as Charles River.
First Sentier Investors, the global asset manager, appointed Jamie Damon, CFA, as a senior director. Reporting to Bachar Beaini, First Sentier's managing director and head of the Americas region in New York, Damon leads North American sales and client servicing for affiliate FSSA Investment Managers, an active emerging markets and Asia-Pacific equity specialist.
Key Private Bank appointed Michael Rieger as senior vice president and market leader to lead its Hudson Valley/Metro New York market. He is based in the firm's New York City office and reports to Thomas Scaturro, Key Private Bank regional executive for Eastern Markets and Florida Market president. He has more than 20 years' wealth and investment sector experience. Rieger was previously a senior director and wealth manager at Bank of New York Mellon where he directly managed complex client relationships with more than $1.3 billion of assets under management.