People Moves
Summary Of Executive Moves In North American Wealth Management - August 2021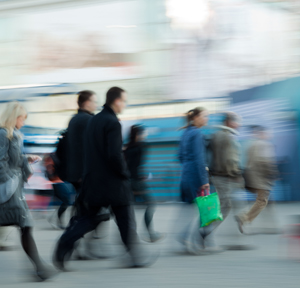 Here is a roundup of senior moves and appointments in the North American wealth management market during August.
UBS Wealth Management USA appointed a four-person advisor team in Santa Barbara, California. The team, led by financial advisor Mark Brenner, also includes financial advisor Kip Paulson, senior wealth strategy associate Shawn Hill, and registered client associate Nathan Cha.
Brenner, who has worked for more than 12 years at Merrill Lynch, has more than 30 years of industry experience. Paulson worked as an advisor and portfolio manager for nearly four years at Merrill Lynch. He has roughly 18 years of industry experience, including 10 years as a sell-side equity research analyst covering tech and media stocks at Cantor Fitzgerald.
Hill has been with the team for more than 14 years, most recently as a registered senior wealth management client associate at Merrill Lynch. Cha has been with the team since 2018, previously serving in a similar role at Merrill Lynch.
The Securities and Exchange Commission appointed prominent consumer protection spokesperson Barbara Roper as senior advisor to the chair, Gary Gensler. Roper concentrates on protecting retail investors, including matters relating to policy, broker-dealer oversight, investment advisor oversight, and examinations. Roper worked at the CFA for 35 years. She conducted studies of the financial planning industry, state oversight of investment advisors, and state and federal financial planning regulation.
Steve E Bielke joined Concurrent, a partnership of independent advisors affiliated with Raymond James Financial Services, part of Raymond James. Bielke is managing director of business development. A financial services veteran with nearly 30 years of experience, he most recently worked in business development at Waddell and Reed Financial Services, where he was director of recruiting and advisor acquisition.
Bielke began his financial services career in 1993 with AG Edwards & Sons. He stayed with the company as it was serially acquired first by Wachovia Securities and then Wells Fargo before joining Waddell and Reed in 2019. In 2020, Bielke recruited advisors who represented the most significant year-over-year increase in assets in Waddell and Reed's history.
BNY Mellon Wealth Management named Gary Lutz as regional director, West Region Private Banking. Lutz is based in Denver and reports to Rick Calero, head of banking and lending, and Robert Kricena, president, West Region. Prior to this, Lutz was with Century Bank, where he served as regional president and was previously executive vice president, trust and wealth management and Northern New Mexico Commercial Banking.
Crestone Capital, the US multi-family office, opened an office in Los Angeles. Alyssa Do, Crestone's new executive director of wealth planning, provides trust, estate, philanthropic and income tax planning to high net worth individuals and their families. Before Crestone, Do was most recently managing director at Boston Private, based in Beverly Hills, and spent almost a decade at City National Bank.
Yale University named Matthew Mendelsohn as its next chief investment officer for the endowment fund that has embraced a form of asset allocation widely copied and discussed in sectors including family offices and wealth managers. Mendelsohn succeeded David Swensen, who managed Yale's endowment fund for more than 35 years. Swensen died after a long battle with cancer.
Fiduciary Trust International appointed Taylor Custis as trust counsel and senior relationship manager. She is based in Atlanta, Georgia. Custis primarily works with clients in the Atlanta area as well as clients and colleagues in Fiduciary Trust International's offices in the Mid-Atlantic region - including Washington, DC and Radnor, Pennsylvania. She joined Fiduciary Trust International from Wells Fargo's Abbot Downing business, where she worked for 14 years.
Argent Trust Company said that one of its wealth advisors, Austin McCarty, based in its Oxford office, earned his Certified Financial Planner certification and was promoted to assistant vice president at Argent Trust.
RIA, Winthrop Capital Management, appointed Jay Horrey as its chief legal counsel and chief compliance officer. Horrey, who joined from Frost Brown Todd, designs, implements and monitors the processes by which the firm complies with all applicable laws and regulations. He provides legal analysis to support Winthrop's client investments in private equity, structured credit, and reinsurance agreements.
The chief investment officer and managing director of LPL Financial, Burt White, retired from the business. White had worked at LPL since 2007.
GTCR and Reverence Capital Partners, which agreed to acquire Wells Fargo Asset Management earlier this year, announced that Kate Sandman McKinley would become chief legal officer of the newly-independent company, Allspring Global Investments, when the transaction was completed. McKinley reports to Joseph A Sullivan, who serves as chairman and chief executive of Allspring. She will join from State Street Global Advisors, where she served as general counsel and senior vice president since 2019.
Winthrop Capital Management, a registered investment advisor, appointed Tim Bond as a senior research analyst. Bond is responsible for research in high-yield and high-grade corporate credit, commercial real estate and equities. Prior to Winthrop, Bond was the chief investment officer of Gripman Investment Advisors, where he managed the risk parity multi-asset strategy. Previously, Bond focused on investment research at both JP Morgan Asset Management and Conseco Capital Management.
SimCorp named Christian Kromann as its new chief executive. He took over from Klaus Holse. Kromann, who served as SimCorp COO, was a member of its executive management board from August 2019.
International law firm McDermott Will and Emery appointed experienced security expert and litigator Scott Ferber to join its global privacy and cybersecurity group as a partner, based in Washington, DC. Prior to this, Emery was a partner in King and Spalding's data privacy and security practice. Before private practice, he served in leadership roles at the Department of Justice, including as an Associate Deputy Attorney General. He was the DOJ lead on White House and interagency policy groups addressing cyber incident responses, cyber legislation, public/private partnerships, election integrity and nation-state cyber threats. Emery also served as counsel for cyber investigations at the DOJ's National Security Division.