Tax
Waiting For Tax Changes: What Can Wealth Advisors Do?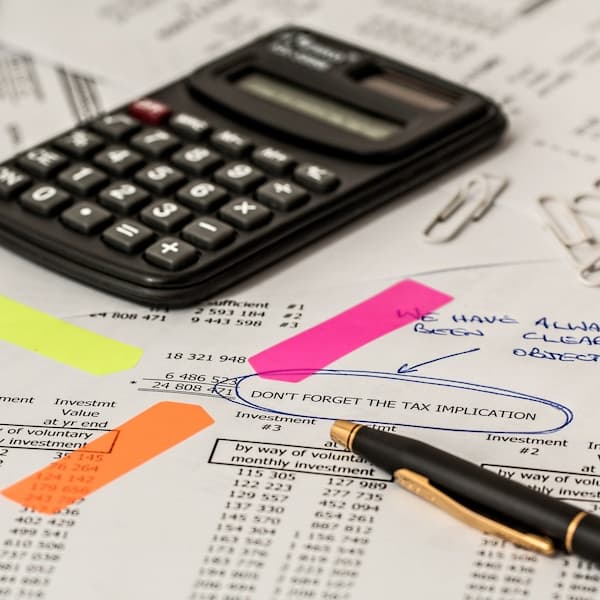 We talk to advisors at BNY Mellon Wealth Management about what clients can and should do to manage tax hikes that eventually come out of the legislative machine.
Anyone spending time examining the toolkit of wealth management rapidly learns that there is a profusion of mind-bending acronyms and terms: SLATs, SALT deductions, 1031 exchanges; step-up-in-basis and private placement life insurance, to name but a few.
Understanding that there are many challenges and tools in the box is a big part of the wealth advisor's role. As of the time of writing, Washington DC lawmakers are still trying to hash out a deal around proposed tax hikes on high net worth individuals. As far as this news service can judge from conversations, capital gains, income and estate taxes are heading north, if not by as sharp an amount as the Biden administration originally aimed for.
In this environment, advisors need to work out how to prepare clients for what may happen and build flexibility into their plans.
"Lawyers try to make estate plans as flexible as possible to handle changes," Jere Doyle, estate planning strategist at BNY Mellon Wealth Management, told Family Wealth Report recently.
Potential changes to rules about various structures and tax rates cause a lot of anxiety for CPAs and accountants because they don't want to be sued for malpractice over their advice, he said.
FWR and Doyle talked about various issues around tax mitigation, such as the gift exemption ($11.7 million). There is a chance that it could be cut sharply, he said: "We have been telling people to use the exemption or lose it."
Doyle noted that a House of Representatives proposal is to put the CGT rate up to 25 per cent. He said that "a lot of people think that a rate of 25-28 per cent is reasonable."
"The issue is when does the CGT rate becomes effective? It could be anybody's guess," Doyle continued.
This news service has talked to a number of wealth advisors about what tax hikes might affect high net worth and ultra-HNW individuals. In the aftermath of the COVID-19 pandemic, and with the election of a Democrat president - with a Democrat majority in the House and a close position in the Senate - advisors predict that some tax hikes will come.
SLATS
One structure that continues to come up in conversations with wealth managers (see an example here) is SLATS, aka Spousal Limited Access Trusts. SLATs are irrevocable trusts that one spouse establishes for the benefit of the other spouse.
To give an example of how they work, Doyle described how a husband transfers assets to an irrevocable trust with his wife and children as discretionary beneficiaries. The gift to the trust is an irrevocable gift and will use part or all of his $11.7 million gift tax exemption. The gift to the trust means that the assets are out of the husband's estate for federal estate tax purposes, Doyle said
Any appreciation in the assets in the SLAT is also out of the husband's estate. Since the wife has not transferred anything to the trust, the assets are not included in her estate. However, the husband and wife were reluctant to make an irrevocable transfer to the trust without having a safety net if they need the money later. Since the wife is a discretionary beneficiary, the trustee could later make a discretionary distribution to the wife.
The problem from the husband's point of view is that if his wife dies or they get divorced, he has no access to the money. Some attorneys will include a "floating spouse" provision in the trust to cover a potential divorce or death, he said. The "floating spouse" clause means that the spouse is whoever the husband is married to at the time the distribution is made i.e., the spouse who is entitled to a distribution could be a spouse the husband marries later in the event of the divorce or death of the person he was married to at the time the SLAT was executed, he said.