M and A
Private Equity Firm Buys Stake In Multi-Family Office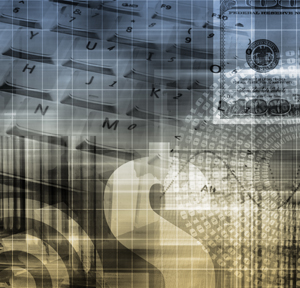 The trend of groups, including private equity shops, buying strategic stakes in MFOs appears to be in place. Here's a new example.
The private equity house TA Associates, has agreed to make a "strategic growth investment" in Caprock, the multi-family office with more than $7.5 billion of assets. The deal announcement came a few days after Sanctuary Wealth, a group of advisory businesses, bought a stake in InnoVise Family Wealth Advisors, a multi-family office.
The financial terms of the transaction were not disclosed by TA or Caprock.
"The multi-family office market is large and growing and remains highly fragmented," Roy Burns, a managing director at TA, who will join the Caprock board of directors, said.
Established in 2005, Caprock looks after ultra-high net worth, families and select foundations. Acting as an outsourced chief investment officer and chief financial officer, the firm has a particular focus and expertise in non-public markets. Caprock is also involved in the expanding field of impact investing, having deployed more than $1.5 billion in impact-oriented capital.
Caprock serves clients from offices in San Jose, Seattle, Newport Beach, New York, Park City and Boise.
"Caprock has become a recognized leader in the fast-growing multi-family office market," Clara Jackson, a principal at TA who will also be joining the Caprock board of directors, said. "This investment offers TA a compelling opportunity to partner with Caprock's talented team to further scale the firm's platform and solution set."
Stoel Rives LLP provided legal counsel to Caprock. Goodwin Procter LLP provided legal counsel to TA.
As mentioned above, this deal is part of a busy M&A season in the North American market. In the case of the Sanctuary deal with InnoVise Family Wealth Advisors, that stake enabled Sanctuary to launch its latest offering - Sanctuary Global Family Office - to complement its other recent forays into the family offices space, including opening the Miami office in order to focus on serving the Latin American markets.
So far, MFO-related transactions haven't been as prevalent as those among RIAs in general. (See this interview for an explanation.) Among deals focused more on the ultra-high net worth end of the street have been Tiedemann (Presidio, Threshold), Pathstone (Federal Street, Convergent, Cornerstone) and Fiduciary Trust International (Athena Capital Advisors). Tiedemann has entered a deal with UK-based global MFO Alvarium Investments, creating a business with over $54 billion in AuM. (FWR is talking to a number of parties and will update the Tiedemann story in due course.)