Awards
Breeding Great Wealth Advisors - Interview With Jamie McLaughlin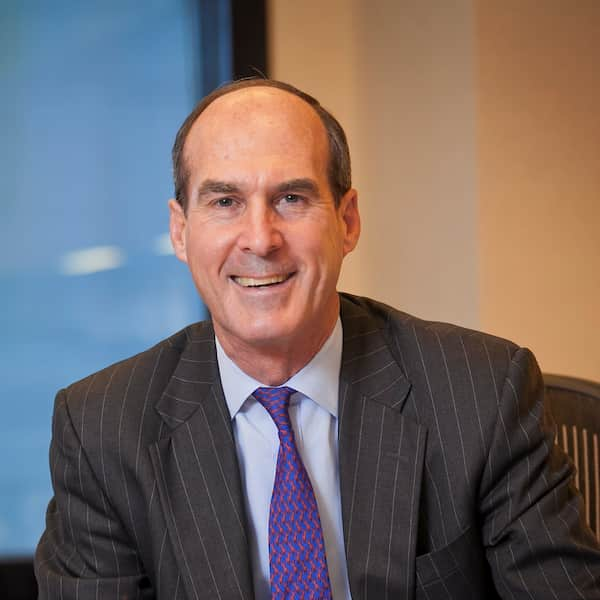 Reilly: Do you feel the MFO space will consolidate over the next few years or continue to expand? Or do you feel that the paradigm of family office services will shift?
McLaughlin: The nascent wealth management industry broadly is immature – the business economics, particularly in the UHNW segment are extremely challenging, and demand is shifting, all at the same time. It's very dynamic.
For firms that serve the mass affluent and high net worth segments, pre-tax margins can exceed 40 per cent. Margins for firms that focus on the UHNW segment are often in the range of 20-25 per cent. But the velocity of wealth creation has reached an unprecedented level. While all wealth levels are expected to grow at compelling rates, the rate of growth of the super-wealthy (more than $100 million) is expected to grow twice as fast. While this newly-minted wealth presents a huge opportunity, the challenge for the industry will be to win mandates from this new cohort of super-wealthy. Too often, these families chose to do-it-themselves or chose multiple investment advisors and shop "a la carte" for various non-investment needs bypassing the bundled, commercial MFO offerings. In this setting, it's easy to conclude that the industry has not made a case for its value proposition.
Further, while many firms aspire to capture this demographic opportunity, most are inappropriately staffed and configured to profitably deliver the idiosyncratic solutions needed or, worse, insufficiently wary of the challenging economics.
The list of economic challenges for MFOs is long:
-- As partnerships they have no capital per se other than their free cash flow. Partners can choose to compensate themselves or reinvest their annual distributions in the business;
-- Few have achieved "scale" as measured simply by operating leverage;
-- The aging of key principals and their clients, who tend to be their contemporaries, implies a further diminution of firm valuations;
-- Due to the idiosyncratic nature of their clients' needs, it has proven very hard to replicate work processes and/or leverage technology; and
-- Organic growth has also proven to be longer-cycle so firms' cost-of-acquisition tends to be higher.
Consequently, MFOs are less attractive to capital sponsors than "plain vanilla" RIAs.
While there's been a lot of press about consolidation (much of it coming from various transactors and bankers trumpeting their prowess) in a period of unprecedented multiple expansion that has motivated sellers in the industry at-large, there have been woefully few transactions in the UHNW segment. Tiedemann (Presidio, Threshold), Pathstone (Federal Street, Convergent, Cornerstone) and Fiduciary Trust International (Athena Capital Advisors) are among a handful of exceptions.
As I predicted nine years ago in this same Q&A format, a non-investment management "family office services" model has become increasingly in demand as UHNW clients and sub-scale family offices conclude that they cannot rationalize certain internal capabilities such as household financial management and IT/systems development. Firms that can deliver these services are capturing this market share and will do so at reasonable margins using a professional service firm (PSF) revenue model and flat, negotiated, non-asset-based fees.
Reilly: Staff compensation is a substantial part of an MFO's costs. Are there ways to increase the operational efficiencies of MFO staffing while offering a full suite of services?
McLaughlin: The best long-term strategy is to build a true middle office: one where the senior client-facing personnel are leveraged by next-generation professionals. This can increase capacity utilization (i.e. load management) and provides next-generation personnel a clear professional development track. All non-strategic duties (tactical and administrative) can be cascaded down to middle- and back-office personnel. Two key performance metrics are a firm's cost/income ratio and cost of (client) acquisition. As costs are often 65-80 per cent staff related, the middle office needs to be seen as a high return on capital as increased client-facing activities drive client satisfaction, increase income from existing and new clients, and lower unit staff costs. It also has a salutary effect on firm morale.
Secondly, pricing methods and discipline can be improved. As noted above, clients are increasingly demanding non-investment services but have been socialized to expect these services are offered "for free" or as part of a bundled fee where the firm's pricing power is principally related to the investment delivery. An alternative pricing delivery system, one that avoids this "trap" and does not jeopardize a firm or advisor's "primacy" with a client, is for firms to either systematically outsource or joint venture the delivery of non-core capabilities or categorically enumerate these discrete services in their annual engagement agreements passing through their true costs. Firms need to stop tiptoeing around their fees and provide regular communication, expectation management, and transparency on their service delivery and value proposition. And, finally, as part of their client acceptance, they need to limit fee exceptions and discounts and below minimum relationships.