Tax
HNW Individuals Must Prepare For Rising CGT, Be "Proactive"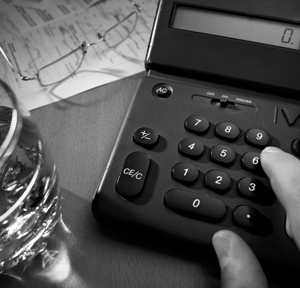 What do do?
Gregg Coury said that advisors must be "very proactive when looking at their clients' accounts and overall objective."
"Advisors need to look at the portfolio holistically and determine if capturing gains at today's rate is in the client's best interest," he said.
"Advisors must inform the client of the potential impact to their after-tax return. It is difficult to ignore such a high proposed increase to the capital gain rate – this may certainly influence capturing gains prior to year-end. We believe the proposed increase in capital gains is just the beginning of broader tax reform, and holistic planning is essential in maximizing the after-tax return on the client's overall balance sheet," he said.
There's debate on whether higher CGT will hit equity markets. UBS is skeptical. Historically, changes in the capital gains tax rate have had almost no impact on overall market returns. In fact, the last time the capital gains tax rate increased (in 2013), the S&P 500 rose by about 30 per cent. And capital gains tax rates have very little relationship with valuations, UBS said.
That said, high CGT rates on millionaires can, according to economists such as Arthur Laffer - famous for his analysis of marginal rates on revenues and growth - stifle business formation and benefit incumbent companies against start-ups and challengers. In the long run, high marginal rates sap the very entrepreneurial spirit that has propelled the US economy, such as its technology sector. (This publication reviewed a recent book that claimed the case for tax incentives is exaggerated. We concluded that its critique was faulty.)
The prospect of higher taxes is a reason why the US has fallen down global economic freedom rankings. A measure from the Heritage Foundation, a think tank, puts the US in 20th place, lagging far behind countries such as Switzerland, Australia and Singapore, while Hong Kong has vanished from the rankings after having been a leader for years.
This news service also recently spoke to David Lesperance, an advisor specializing in helping people migrate - sometimes to avoid high taxes back home. He said he expects such cases to rise "dramatically". However, under the worldwide tax code operated by the US, any American who wants to renounce citizenship must pay outstanding taxes owed, including capital gains. In a comment subsequently in response to this article, he stated: "If someone decides to pay their long-term CG [capital gains] now while the top federal rate is 23.8 per cent, then they will not have an "exit tax" (which is a capital gains- deemed disposition) if they renounce [citizenship]."