Reports
Global Wealth, Investment Balances Surge At Bank Of America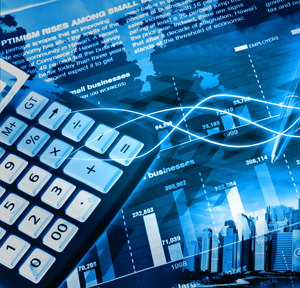 Within BoA's private banking arm, AuM rose from a year before, although revenues dipped. New client relationship numbers surged in the first quarter.
Bank of America's global wealth and investment management business today reported record asset management balances of $1.5 billion as of end-March this year, rising 34 per cent from a year ago, while first-quarter 2021 revenues rose 1 per cent year-on-year, to $5 billion.

Deposits at this segment of the US banking group stood at $333 billion, rising 18 per cent on the same quarter a year ago. Total client balances were $3.5 trillion, rising 31 per cent.

The rise in revenues was driven by rising asset-under-management fees, deposits and loans, partly outweighed by the effect of lower interest rates, Bank of America said in a statement today.

BoA acquired about 6,400 households in net terms during Q1, rising 26 per cent on the previous quarter, it said.

Across the whole of BoA, net income stood at $8.1 billion Q1, rising from 4.0 billion. Part of the improvement was down to how, a year ago, the group provided $4.8 billion for credit losses as the pandemic struck, but reported a benefit of $1.9 billion, reflecting a reserve release of $2.7 billion as economic conditions improved. The bank said that its Common Equity Tier 1 ratio – a key international measure of capital strength – was 11.8 per cent at the end of March.

Private bank
Within BoA's private banking arm, assets under management stood at $325 billion, rising 28 per cent on a year earlier, driven by client inflows and higher market levels. Revenues slipped by 4 per cent on a year ago to $786 million, with rising AuM fees offset by the effect of lower rates on loans and deposit-related revenues. There were about 675 net new relationships in the quarter, surging 74 per cent from the previous quarter.

The bank also said that its client teams engaged heavily via digital channels with clients, reflecting how workflows have had to change as a result of the pandemic. Clients notched up an average of 1,800 virtual client meetings per day in the first quarter.

Total wealth advisors across the Merrill, Private Bank and Consumer Investments businesses stood at 19,808 in Q1, slipping from 20,393 a year before.