Reports
Revenues Rise Sharply At Goldman Sachs In Q1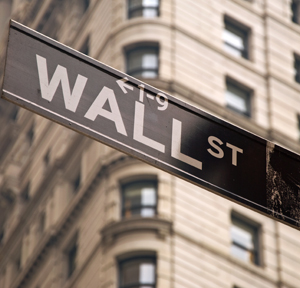 The big rise in revenues across the bank meant that a rise in costs did not blunt profits; net earnings rose in the first quarter of 2021 from a year before.    
Yesterday, Goldman Sachs reported a surge in net earnings applicable to common shareholders, standing at $6.711 billion in the first three months of 2021, from $1.123 billion a year earlier.
Total operating costs rose to $9.437 billion in Q1, from $6.458 billion, blunting some of the improvement in the profits result.
Explaining the rise in costs, Goldman Sachs said it was caused by "significantly higher compensation and benefits expenses" that reflected "strong performance". Transaction-based costs also rose sharply, highlighting much higher activity amid more volatile markets; technology costs also rose, partly offset by lower provisions for lawsuits and regulatory proceedings, lower travel and entertainment costs.
The firm had to set aside far less money for credit losses over the 12-month period as the COVID-19 crisis that broke last year began to unwind. Provision for credit losses was a net benefit of $70 million for the first quarter of 2021, compared with net provisions of $937 million for the first quarter of 2020 and $293 million for the fourth quarter of 2020.
The New York-listed firm logged net revenues in total of $17.7 billion in Q1, up from $8.743 billion in the same quarter a year earlier. The latest figure was also up from $11.741 billion in the last three months of 2020.
Wealth
Within the consumer and wealth management arm, Goldman Sachs said that net revenues were $1.738 billion, rising from $1.492 billion a year earlier, or up by 16 per cent. Within that mix, private banking and lending revenues were $371 million, up from $282 million a year before; wealth management revenues rose to $1.367 billion from $1.210 billion. The gain in private banking mainly reflected higher net interest income from lending, while incentive fees fell.
Firm-wide assets under supervision increased by $59 billion during the quarter, including long-term net inflows of $37 billion, reaching a record $2.20 trillion. Management and other fees were $1.77 billion for the first quarter of 2021.