Family Office
Brazilian Family Office Wins Stellar Hedge Fund Returns - Report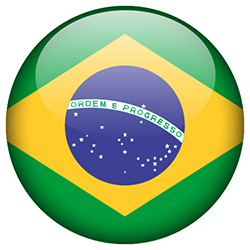 A regulatory disclosure requirement illustrates how a $20 billion Brazilian family dynasty has done in terms of hedge fund investments. The story examines performance notched up by the dynasty's family office.
A Brazil-based family office, Brasil Warrant Gestao de Investimentos, has clocked up returns of more than 170 per cent over five years on one of its main hedge funds, beating almost all rivals and shedding light on how the Latin American dynasty manages its money, a report said.

A report by Bloomberg about the Moreira Salles family, which owns companies, a bank and sources of rare-earth metals, is worth more than $20 billion. Its family office, founded in its present structure in 2008, oversees more than $6 billion with about 50 staff in New York and Sao Paulo, the story said.

Its $860 million Mantiqueira hedge fund, which is required by Brazilian law to disclose performance, has achieved a compound return of about 22 per cent a year, the report from the news service said.

The news service quoted Demosthenes Madureira de Pinho Neto, a former central bank official who leads BWGI, as saying: "I joke that our single client doesn't withdraw his money when we're doing poorly — he withdraws the managers themselves and hires new ones. So, the pressure is there for better performance."

The report said the dynasty's four brothers declined to comment about the family office; current and former staff also declined to comment.

Figures from Preqin, the research firm, said hedge fund returns came in at 16.3 per cent in 2020, edging ahead of the 16.26 per cent gain in the S&P 500 PR Index (although hedge fund returns and those of listed equities are not strictly comparable). Equity was the best performing hedge fund strategy with a +19.64 per cent return.