Growth Strategies: The Holy Grail Of Wealth Management
Charles Paikert, New York, February 16, 2021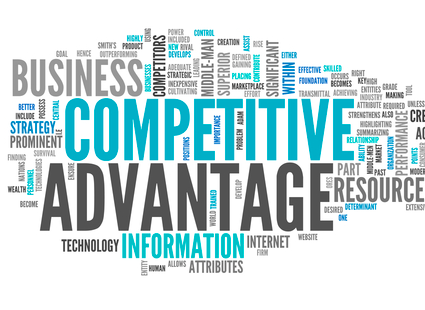 Growth has always been the Holy Grail of wealth management and now advisory firms are incorporating the concept into formalized management titles and strategies.
Wealthspire Advisors in New York and Milwaukee-based Wipfli Financial Advisors both recently created new executive roles to implement growth strategies.
Wealthspire, which has over $12 billion in assets under management named Jim DeCarlo chief strategic growth officer and Wipfli Financial Advisors, with over $4 billion in AuM, hired Katie Cullen as chief strategy and innovation officer.
Not coincidentally, both DeCarlo and Cullen are industry veterans who see talent, mergers and acquisitions, specialization, strong leadership and digital upgrades as keys to growth.
Talent tops agenda
DeCarlo had been CEO of StratWealth, a Maryland-based RIA that was acquired by Wealthspire last year. Attracting, training and retaining quality advisors is "the number one issue" for growth-minded advisory firms, he says.
Cullen, who most recently was executive head of two industry study groups, Alliance for RIAs (ARIA) and Zero Alpha Growth, agreed. "Growth comes back to people," she said. "Having great advisors improves your quality, service, brand, efficiencies and access to the market."
Both Wealthspire and Wipfli have partnered with local colleges to implement internship programs; Wealthspire with Salisbury University in Maryland and Wipfli with University of Wisconsin, Madison.
Emphasizing talent in a business where demand far outstrips supply has been a longstanding priority for Wealthspire, according to CEO Mike LaMena. "We want to make sure advisors have a collaborative ecosphere, can learn from their peers and grow in their careers," LaMena said. "We know it's a very competitive area and it's one that we want to invest in."
Wipfli also emphasizes collaboration as a recruiting selling point, Cullen said. "We believe there's a correlation between growth and an interest in working together with peer groups."
M&A: fastest route but not easiest
M&A, of course, is the quickest way for firms to grow but in the current environment of cutthroat and deep-pocketed competition, hardly the easiest.
Wealthspire, itself the product of an acquisition of Bronfman Rothschild by NFP-owned Sontag Advisory in 2019, only did one transaction last year. But rivals such as CI Financial completed more than a dozen deals in 2020, a year that saw a record number of RIA transactions.
The current M&A market is "incredibly competitive" with an overabundance of well financed buyers, LaMena and DeCarlo concede. But, they maintain, Wealthspire can afford to be patient and wait for the right firm at the right time (and price) that wants to scale up and take advantage of Wealthspire's platform.
In the meantime, Wealthspire will focus on having smaller teams from other firms join the RIA, DeCarlo said.
Wipfli which is associated with Wipfli LLP, a national accounting and business consulting firm, plans to leverage its CPA ties to attract potential M&A partners this year, Cullen said.
"Our CPA affiliation model is really unique and that's how we're positioning ourselves," Cullen said. "We're offering a whole new area of service for RIAs and believe that can be an attractive M&A opportunity."