January Sets Scorching M&A Pace, More Wealth Deals Ahead
Tom Burroughes, Group Editor , February 4, 2021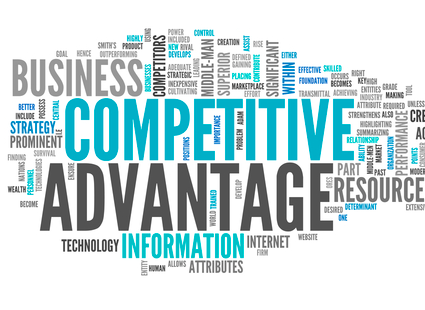 After a busy year for mergers and acquisitions in the North American RIA sector, it looks as if there's no deceleration in the pace in 2021 - at least judging by the fast start in January.
January this year has become the busiest month on record for the number of registered investment advisor M&A deals, with 29 transactions taking place, rising from 18 deals a year earlier. Figures point to another strong year.

The figures, from research firm DeVoe & Company, come on the back of data showing that 2020 was a banner year for mergers and acquisitions in the wealth management space, with COVID-19 not hampering deals. The disruption to business models from the pandemic may arguably even have increased desire among some owners to sell while others saw a chance to build scale.

DeVoe said the January volume "sets the stage" for the first quarter with more than 50 transactions, and potentially significantly more. The industry crossed 40 transactions in a quarter for the first time in Q3 2020.
"The surge in M&A activity has continued its momentum in the RIA industry," David DeVoe, founder and CEO, DeVoe & Company, said. "This unprecedented volume is being driven by COVID's succession wake-up call, high valuations, and seller's interest in gaining the power of scale."

Mercer Advisors, Beacon Pointe, Hightower, and CAPTRUST each acquired two or more RIAs in January. "We believe this extreme level of activity is unlikely to be sustained for several months or quarters," said DeVoe.

Seller activity in 2020 was led by a strong increase in $1B+ RIAs. DeVoe forecasted a new surge in firms with $500 million to $1 billion AuM to occur, which has been evident in the most recent data.
Such commentaries aren't unique. ECHELON Partners, the California-based consultancy and investment bank, has been bullish about the trend. It has reported that there were 205 deals completed last year, just over 203 for the whole of 2019. DeVoe's total – based on slightly different metrics – shows 159 deals completed in 2020, up from 132 in 2019 and 101 in 2018. DeVoe argues that a standout trend has been the rise of the "Meta-firm" – a set of about 25 large RIAs with differentiated business strategies holding $10 billion-plus of client money.

In its latest figures, DeVoe said average AuM of sellers for January was $958 million (excluding transactions greater than $5 billion), falling slightly from the 2020 average of $1.02 billion.

"There are a number of indicators that a new wave of mid-sized firms between $500 million and $1 billion are entering the market," said DeVoe.

Broker-dealer consolidation
Separately, Cerulli Associates, the analytics and research firm, said in a report that consolidation among retail wealth management broker/dealers is increasing. The share of B/D advisors who are affiliated with firms that make up the 25-largest B/D networks has risen over the last decade.

"Greater scale enables firms to increase these relatively fixed investments and returns on those investments can increase significantly when they support a larger number of advisors and assets under management," Michael Rose, associate director, said. "Additionally, investments made in these areas can significantly increase the appeal of a B/D firm to prospective advisors, better positioning firms to increase market-share."