Who's Moving Where In Wealth Management? - Javelin, Vanguard
Editorial Staff, December 4, 2020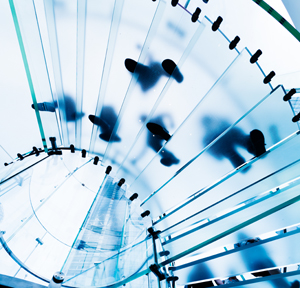 The latest senior moves in North American wealth management.
Javelin
Javelin Strategy & Research has built a new digital wealth practice led by William Trout, formerly head of Celent's wealth management, securities and investments practice.

The new practice is, according to a statement, designed to provide clients with "actionable insights into industry trends through comprehensive research reports, consulting engagements, in-depth white papers, live and virtual presentations and other bespoke resources."

Trout, who has spoken at Family Wealth Report events and has been quoted on industry issues by this publication in the past, has been at Celent since June 2016, based in Houston, Texas. From May 2013 to April 2015, he was co-founder of the Bank Innovators Council. Prior to that, he was director of product and segment development, HNW and affluent segments, BBVA Compass.

"The launch of this new practice allows our financial services teams to work together closely to offer our clients deeper, more engaging counsel," Christopher Barnes, chief product officer and managing director of Escalent's financial services division, said. "Javelin's expanded digital wealth expertise complements the insights our clients already trust and rely on from Cogent Syndicated. Together, we offer the most robust financial services insights and advice in the industry."

The first report issued by the Digital Wealth practice, 2021 Wealth Management Trends, provides an overview of challenges and opportunities facing wealth managers in 2021.

Javelin Strategy & Research is a business unit of Escalent, which is a "human behavior and analytics firm."

Vanguard
Vanguard, the US fund management group overseeing $6.3 trillion in global assets (as of October 31), has made a number of leadership changes.

Chris McIsaac, head of Vanguard's planning and development division, has been named head of the firm's international business. After 33 years of service, Jim Norris, head of Vanguard's international business, will retire at the end of the year.

As part of the change, McIsaac has partnered with Norris over the past year on the firm's international strategy. McIsaac will relocate to Vanguard's European headquarters in London during December.

"Jim is handing over the reins to another top-notch global leader. Chris is a 23-year Vanguard veteran and comes into the role with a strong perspective on the needs of our clients in the Americas, Asia-Pacific, and Europe from his current role overseeing global product development, enterprise strategy, and marketing," Vanguard chairman and CEO Tim Buckley said. "Chris ran Vanguard's US retirement business from 2012 to 2015 and has served as a member of Vanguard's 12-person senior management team since 2012."

For the past 12 years, Norris has led Vanguard's global expansion. Vanguard now has 15 offices across the globe, with total ex-US assets under management of $460 billion.

"Jim has been the consummate Vanguard leader and was the perfect person to bring Vanguard's mission outside the US," Buckley said.

Karin Risi, head of Vanguard's US Retail Investor Group, will assume responsibility for Vanguard Planning and Development. Matt Benchener, head of Retail Client Services and Operations, will join Vanguard's senior staff as head of its US Retail Investor Group.