For RIAs Seeking Scale, Digitalization Holds A Big Key - Study
Tom Burroughes, Group Editor , November 17, 2020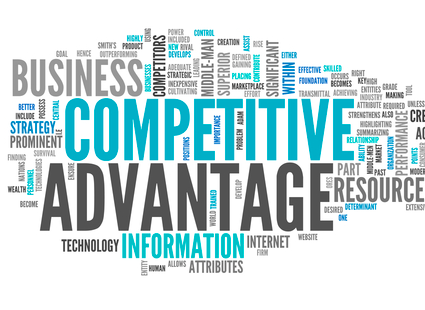 Although the need for scale can produce mergers and acquisitions, it also demonstrates the need to embrace modern digital ways of doing business, such as automating certain processes, a study on the RIA sector says.
The "chase for scale" in the $6 trillion RIA industry has already produced a rush of merger and acquisition deals. For firms wanting to scale up without buying other businesses, automation through technology is the most likely path to success, according to research and analytics firm Cerulli Associates.
RIAs must reckon with the new challenges and opportunities stemming from having to embrace digital technology, cope with new ways of acquiring clients, stand apart from competitors and plan for succession, the firm said. Its comments appeared in the US RIA Marketplace 2020 report.
However, firms had already begun to embrace digital tech before COVID-19 struck, although the pandemic has clearly accelerated the trend.
"Although adopting new technologies may shrink RIAs' profit margins in the short term, it will also create efficiencies over time, and will likely be a mainstay of the industry," Marina Shtyrkov, senior analyst at Cerulli said. "RIAs can target specific investor segments - by profession, interests, or life stage - without the restrictions set by the natural market in their location."
Today there are 64,743 RIAs managing nearly $6 trillion; they are eroding the traditional dominance of broker-dealers. RIAs' advisor headcount market-share has climbed over the past 10 years, rising by 7.4 percentage points from 14.8 per cent in 2009 to 22.2 per cent in 2019.
As this news service has reported, there has been a run of M&A deals that play to the consolidation and scale-building narrative. According to ECHELON Partners, an investment bank and advisory firm operating in this space, there were 55 M&A deals involving RIAs in Q3, up from 35 in the second quarter and 46 in the first quarter of this year. In the same quarter of 2019, there were 49 such transactions.
Recent transactions included the Pathstone/Lovell Minnick purchase of Cornerstone; Berkshire Partners' acquisition of a minority stake in EP Wealth Advisors, and Cambridge Investment Research's purchase of FCG Advisors. One theme to have emerged is the involvement of non-American firms – most notably CI Financial – which has bought stakes in a raft of US wealth managers. (See an analysis of the issue by regular FWR correspondent Charles Paikert about the CI Financial saga.)
Cerulli reckons that the RIA population growth demonstrates advisors' search for fewer conflicts and greater autonomy. It also highlights the rise of fee-based advice and greater focus on financial planning.
RIAs must find new ways to be different, Cerulli continued.

Regulatory changes undermine RIAs' ability to lean heavily on fiduciary status. Due to the implementation of Regulation Best Interest, RIAs can no longer rely on their obligation to act in clients' best interests as the primary differentiating factor, it said.
"Advisors across all channels are shifting their practices to a fee-based, comprehensive planning model, making it more difficult for RIAs to distinguish themselves solely on these issues," Shtyrkov said.