M and A
PNC Snaps Up BBVA's US Banking Arm In $11.6 Billion Deal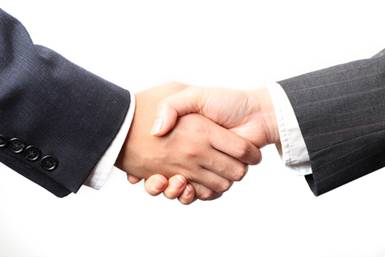 PNC earlier this year divested its stake in the world's largest asset manager, BlackRock. Its purchase of the US banking business, as announced today, is one of the largest bank M&A deals carried out since the 2008 financial crash.
New York-listed PNC Financial Services Group – which provides wealth management among its offerings - today said that it has agreed to buy the US arm of Spain's Banco Bilbao Vizcaya Argentaria (BBVA), in a $11.6 billion deal.
PNC has built a war chest of funds after selling its stake in BlackRock earlier this year in a transaction that netted it about $17 billion.
The US group has signed a definitive agreement for PNC to acquire BBVA USA Bancshares, Inc., including its US banking subsidiary, BBVA USA. The purchase will be funded with cash on hand in a fixed-price structure.
The acquired group, which is based in Houston, Texas, provides commercial and retail banking services through its banking subsidiary BBVA USA and operates 637 branches in Texas, Alabama, Arizona, California, Florida, Colorado and New Mexico. When combined with PNC's existing footprint, the company will have a coast-to-coast franchise with a presence in 29 of the 30 largest markets in the US.
"Our acquisition of BBVA USA will accelerate our growth trajectory and drive long-term shareholder value through a strategic deployment of the proceeds from the sale of our BlackRock investment," William S Demchak, PNC's chairman, president and chief executive officer, said.
PNC expects the transaction to be approximately 21 per cent accretive to earnings in 2022 and to substantially replace the net income benefit from PNC's passive equity investment in BlackRock that was divested in May. The transaction has an estimated internal rate of return to PNC in excess of 19 per cent. The purchase price is estimated at 134 per cent of BBVA USA's tangible book value, based on its balance sheet as of September 30, 2020, and reflects a deposit premium of 3.7 per cent, PNC said.
The acquisition adds about $86 billion of deposits and $66 billion of loans, based on BBVA USA's September 30, 2020 balance sheet.
PNC expects to incur merger and integration costs of $980 million, inclusive of approximately $250 million in write-offs of capitalized items, and achieve cost savings in excess of $900 million, or 35 per cent of BBVA USA's 2022 estimated annual noninterest expense through operational and administrative efficiency improvements.
The press release did not elaborate on whether these savings include job losses due to duplication of roles or any other reasons.
The transaction, which has been approved by both companies' boards of directors, is expected to close in mid-2021, subject to customary closing conditions, including regulatory approvals.
Bank of America, Citi, Evercore and PNC Financial Institutions Advisory acted as financial advisors to PNC and Wachtell, Lipton, Rosen & Katz was legal counsel. JP Morgan Securities plc represented BBVA as financial advisor and Sullivan & Cromwell LLP was legal counsel.