Summary Of North America Moves In Wealth Management - September 2020
Editorial Staff, October 30, 2020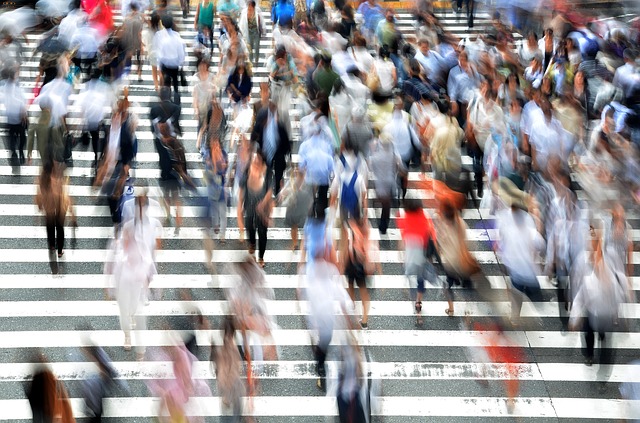 September proved to be a busy month for moves in and around the North American industry, with prominent moves at firms such as Citigroup and BNY Mellon.
Aite Group, the consultancy made a range of appointments in areas including financial services.

Ginger Schmeltzer was named as a senior analyst for Aite's retail banking and payments practice covering enterprise retail payments, emerging payments, and the processor and acquirer landscapes. Before joining Aite Group, Schmeltzer was the principal and founder of GDS Advisors, a strategy consulting firm focused primarily on fintech, digital banking, and payments. She was also SVP of emerging payments at Fiserv.
Rodney Nelsestuen was appointed as a senior analyst covering strategic IT matters relevant to chief information officers across financial services - including banking, securities and investments, insurance - such as digital transformation - cloud migration, IT services and outsourcing, contract negotiation, and vendor management.

Manoj Upreti was named a senior analyst with Aite Group's Life Insurance and Annuity practice. He brought 15 years of experience in product development, market research, and digital transformations in the life insurance, annuity, and retirement industries.

Vinod Jain is a senior analyst who supports the efforts of Aite Group's institutional securities and investment team. He concentrates on institutional trading operations, post-trade processing, audit and regulatory compliance, and data management across equity, fixed income, and OTC derivatives.

Wilmington Trust appointed Scott Wilkins as a senior wealth advisor, focusing on the Southeast region, and based in Atlanta. Wilkins has more than three decades of experience in the financial services and consumer goods and services industries, during which time he worked with companies in the US, Europe, and Latin America. In 2007, Wilkins was the managing partner and owner of Cielo Partners, a private equity and advisory firm targeting small to middle market entities. Previously he served as a vice president in the Private Wealth Management division at Morgan Stanley, a senior securities analyst at SG Securities in Paris, France, and was a senior securities analyst at HSBC working from their offices in London and Paris.

Argent Trust Company named Chris Kelly as market president for its wealth market in Nashville. He serves as the senior leader of trust, estate and retirement services administration in Middle Tennessee and report to company president Ken Alderman.

Raymond James welcomed advisors John Cleary and Renee Rossi to Raymond James & Associates – the firm's employee advisor channel. Cleary and Rossi joined from Merrill Lynch, where they previously managed approximately $108 million in client assets. They joined RJA's West Hartford, Connecticut office, which is managed by Marty Carroll and is part of the Southern New England Complex led by Bill Drew.

The Sharp Financial Group appointed Kevin Rudd as executive managing director. Rudd worked for more than 35 years providing middle-market companies with services related to mergers and acquisitions, capital sourcing and financial advice. He has mainly worked with family-owned and closely held businesses. Rudd oversees Sharp's transaction advisory group.

BNY Mellon Wealth Management appointed Jennifer Barnaby as a senior client strategist, working with high net worth individuals, family offices, business owners, executives, and foundations and endowments on their wealth strategy and planning. Based in Atlanta, she reports directly to Southeast Regional president, Kent Moegerle.

Prior to this, Barnaby was at Branch Banking & Trust Company (Truist), where she worked in several roles. Most recently she was vice president, wealth advisor, serving as a relationship manager for HNW clients.

Raymond James, the Florida-based wealth management house, welcomed financial advisors Jared Stricklin, Darryl Dunn and Robert Meeder to its employee advisor channel. They are based in Overland Park, Kansas.