People Moves
Summary Of North America Moves In Wealth Management - September 2020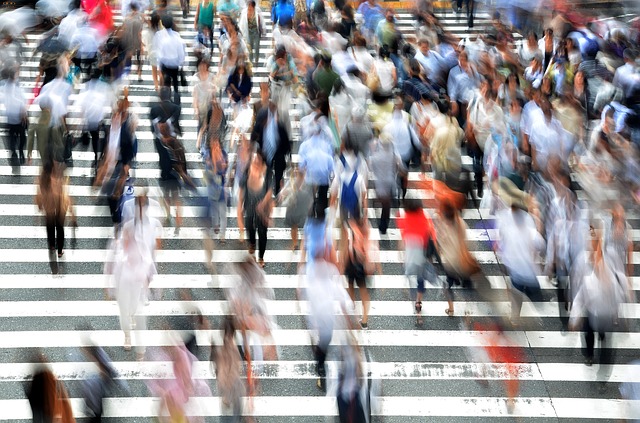 September proved to be a busy month for moves in and around the North American industry, with prominent moves at firms such as Citigroup and BNY Mellon.
Goldman Sachs folded several of its business lines into new divisions, taking effect from the start of January 2020. It is alighned its private wealth and consumer businesses in a consumer and wealth management division to serve individual clients across the wealth spectrum; this is led by Stephanie Cohen and Tucker York. Separately, it put merchant banking and asset management businesses under one roof in an asset management division, led by Eric Lane and Julian Salisbury.

Tucker York, who is global head of wealth management and joined the firm in 1986, was named a partner in 2000. Stephanie Cohen is chief strategy officer, joining the US firm in 1999, and has been a partner since 2014. Eric Lane is global co-head of the consumer and investment management division, joining Goldman in 1996. He was made a partner in 2002. Julian Salisbury serves as global head of the merchant banking division; he joined the firm in 1998 and was made a partner in 2008.

Matthew Santangelo was named New England regional head of client strategy and business development at BNY Mellon Wealth Management. Based in Boston, the former US Navy officer leads sales. He reports to regional president Vicary Graham. Santangelo joined from Northern Trust, where he was a senior wealth strategist providing wealth structuring advice to the firm's ultra-high net worth clients.

Envestnet appointed Dana D'Auria as co-chief investment officer. D'Auria most recently served as managing director of Symmetry Partners, where she worked for the last 14 years and also served as president and portfolio manager of Symmetry Panoramic Mutual Funds, the firm's multi-factor family of funds. At Symmetry Partners, D'Auria led the investments/research, mutual fund, and investment communications departments, and helped develop new investment strategies to meet the needs of clients.

Principal Financial Group promoted Pat Halter, chief executive officer and president of Principal Global Investors, as president of Principal Global Asset Management.

Halter continues to serve as CEO for Principal Global Investors. Leadership changes followed the decision of Tim Dunbar, president, Principal Global Asset Management, to retire at the end of the year, after serving 34 years with the company.

Kamal Bhatia, president of Principal Funds, was promoted to chief operating officer for Principal Global Investors.

Citigroup appointed former Morgan Stanley senior figure Johnbull Okpara as controller and chief accounting officer. Okpara had been global head of financial planning and analysis and chief financial officer of the infrastructure groups at Morgan Stanley since 2016. Before that he was deputy controller at Capital One Financial Corp. Okpara succeeded Jeff Walsh, who stepped into the role on an interim basis in February following the departure of Raja Akram, the bank's former chief accountant. Walsh was Citi's controller and chief accounting officer from 2009 through 2017. He retired from the bank last year after serving until early 2019 as head of transformation for the independent risk management division. Walsh is returning to retirement.

Citi Private Bank named one of its senior figures, Rob Laughlin, as global head of trust at the private bank, reporting to Peter Charrington, global head of the private bank. Laughlin is based in New York, and joined the global leadership team. He transitioned with Philippa Nesbit, who left the bank at the end of September. Joining Citi in 2011, Laughlin started as the North America head of trust from Neuberger Berman, where he served as the chairman and president of Neuberger Berman Trust Company. Prior to that, he spent 10 years at JP Morgan in a variety of leadership roles within global fiduciary services, including serving as the head of their Delaware and international fiduciary services businesses. In 2015, Laughlin moved to Los Angeles and became the RMM of Citi's Southern California and Arizona UHNW businesses, and in 2017 relocated back to New York.

A team from Wells Fargo Advisors broke away to build their own business, North Bend Wealth Management, affiliating with LPL Strategic Wealth Services, an affiliate model of LPL Financial. The new business, based in Vienna, West Virginia, was built by Marc DeCicco and Tad M Wilson.

B Riley Wealth Management, a subsidiary of New York-listed B Riley Financial, named Edward J Grimpe as regional manager for the Southeast region. He serves as branch manager of the firm's Miami office. Grimpe's 25-year financial services career began with Merrill Lynch where he was a financial advisor, trainee coach, branch manager and complex director. He joined BB&T Scott & Stringfellow in May 2013 as managing director and complex manager for South Florida, where he opened five offices and recruited the entire advisory team.

Raymond James welcomed financial advisor Patrick Fulton in Lyons, Kansas. Prior to this, Fulton worked at Edward Jones for over 10 years, where he managed around $175 million in client assets. He was joined by client service manager Monica Otto and client service associate Amanda Beaver. The team operates as Salt Creek Wealth Advisors. Fulton, founder of Salt Creek Wealth Advisors, has been in the financial services industry for 11 years.

The Bank of New York Mellon Wealth Management named Heidi Simpson-Sandoval as institutional senior client strategist, in Los Angeles. Simpson-Sandoval, who reports to Los Angeles regional president, Steve Kutz, serves West Coast institutional investors. Before this, Simpson-Sandoval acquired more than 25 years of experience; she is returning to BNY Mellon after spending four years as regional director at Northern Trust, where she was responsible for OCIO sales to non-profit organizations and pension plans in the West Region. Previously, she worked with Mellon Financial Corporation and Dreyfus Corporation.

After chalking up a Series A from Nasdaq Ventures and Hamilton Lane in February, Canoe Intelligence appointed Jason Eiswerth as CEO to take the business through its next growth phase. He replaced Seth Brotman, who continued at the New York-based fintech as president and COO. Eiswerth was previously managing director of private investments at Nima Capital, a large single family office he joined in 2016 focused on alternatives, where he was also acting CFO and COO.
Sandy Martin joined Citi Private Bank's high net worth team as a private banker in its Washington DC office. Martin has been at Citi Private Bank since 2011, working in the sector for more than 15 years.

Concurrent, a partnership of independent advisors affiliated with Raymond James Financial Services, switched its onboarding practices to help eight advisor teams in the US to join its network. The eight teams are in Florida (four), Virginia (two) and one each in Maryland and Colorado.

Among the new teams was GreenBridge Wealth Management of Clearwater, Florida, led by Jeffrey McDonald. John C Buck, Jr also formerly with Morgan Stanley, manages and advises on some $183 million in assets for clients in the Chevy Chase, Maryland area. The father-and-son team of John and Richard Picone, of Picone Financial Partners in Bonita Springs, Florida, who were already with Raymond James Financial Services, joined Concurrent with $122.8 million in AuM.

Another joiner was The Cavanaugh, Foster & Sebastian Wealth Management Group, comprising Mimi Cavanaugh, Bobby Foster and Olivia Sebastian. Formerly with Wells Fargo Advisors, they have $115 million in assets under management and are based in Colorado Springs.

Kerry Haines, formerly with Wells Fargo in Fort Meyers, Florida ($86 million AuM), Matt Lindamood from Edward Jones in Lebanon, Virginia ($69.7 million), Dianna Burkholder from Edward Jones in Gretna, Virginia ($68 million), and Michael Jensen from Morgan Stanley in St Petersburg, Florida ($73 million AuM and $60 million AuA) rounded out the new additions.

Canoe Intelligence appointed Jason Eiswerth as CEO, and replaced Seth Brotman, who continued at the New York-based fintech as president and COO. Eiswerth was previously managing director of private investments at Nima Capital, a large single-family office he joined in 2016 focused on alternatives, where he was also acting CFO and COO.
California-based Robertson Stephens Wealth Management appointed Raj Bhattacharyya as chief executive, succeeding Stuart Katz, who continued as chief investment officer. Bhattacharyya has been a member since January this year. Bhattacharyya, who has over 27 years of financial services experience across trading and capital markets, spent 17 years at Deutsche Bank, most recently as the head of the foreign exchange franchise in the Americas and head of the Latin American markets business, and previously as head of capital markets and treasury solutions in western Europe and the head of debt capital markets in North America. He also worked at Goldman Sachs in quantitative research and Merrill Lynch in derivatives. Most recently, as the founder and CEO of YY Capital, Bhattacharyya has been an early-stage investor and advisor for financial technology companies.
Key Family Wealth, the family office arm of Ohio-based Key Private Bank, named a former Wells Fargo advisor to join its team. Ken Kilbreath took on the role of wealth strategist and senior vice president for the West Region at the firm, based in the Seattle office - established in 2019. He reports to Doug Banbury, head of Key Family Client Development & Strategy.

Kilbreath worked for than 20 years serving ultra-high net worth individuals and family offices. Previously, at Wells Fargo, he served UHNW families across the West providing asset management, family generational wealth transfer and philanthropic activities. Prior to that he was an estate planning attorney with Inslee Best Doezie & Ryder, where he also chaired the firm's trust and estate planning group.
UBS appointed William J Connolly as an account vice president and partner in the Cleary & Divine Group, part of UBS Private Wealth Management. Connolly is based in the Boston office. Connolly has an MBA from the Tuck School of Business at Dartmouth and a BA from Dartmouth College.

Citigroup named David Poole head of wealth management for its US consumer banking business. Poole was formerly at Bank of America, where he ran BoA's Merrill Edge and Merrill Guided Investing businesses. Before joining the US banking group in 2013, he had held senior positions at ETrade.

Bank of New York Mellon appointed Robin Vince as vice chair and as chief executive of its global market infrastructure operations. Vince reports to Todd Gibbons, BNY Mellon's CEO and joined the financial group's executive committee. Prior to this, Vince was chief risk officer at Goldman Sachs. He joined that US firm in 1994, carrying out leadership roles including treasurer, head of operations, head of global money markets, chief operating officer of the EMEA region and CEO of Goldman Sachs International Bank, among others.

Canadian firm Optimize Wealth Management appointed senior financial planner Wayne Lambert, who is based in the Winnipeg region. Lambert works with a team of licensed portfolio managers. Lambert is a Certified Financial Planner and a longstanding member of the Canadian Institute of Financial Planners, FP Canada and Advocis.