How Celebrity Takes Luxury Sector Up Another Level
Stacy K Marcus, October 30, 2020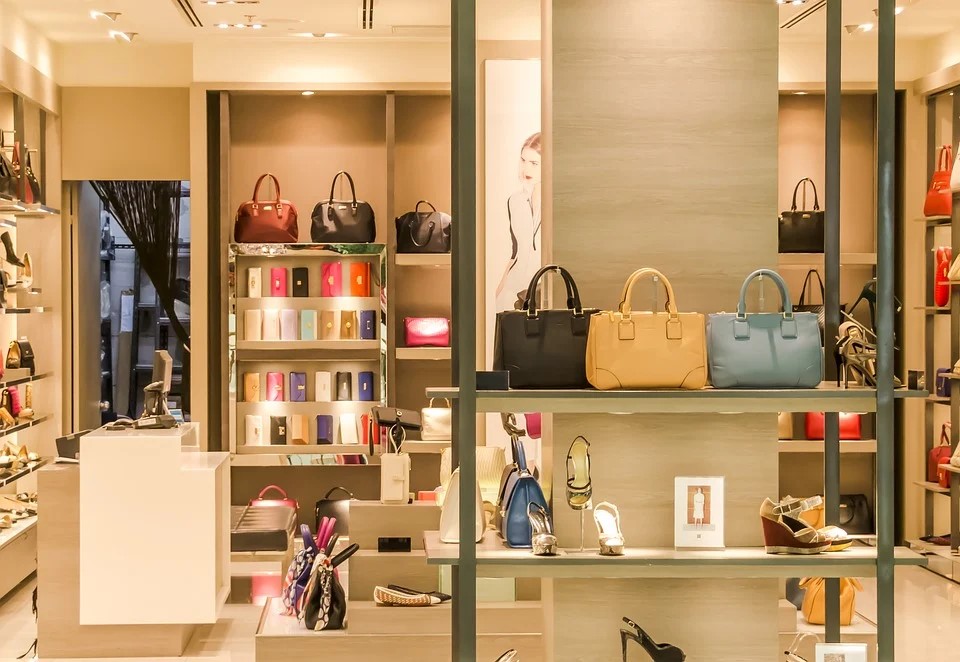 We take a break from current events to delve into the topic of luxury brands and services - an area that has much to teach the world's wealth management industry. This article examines how and why celebrities are used and what the pitfalls can be.
The state of the luxury market can offer insights for wealth managers, not least because its fortunes typically correlate to how well, or not, high net worth individuals are doing. Luxury products and services providers also have important lessons to teach wealth managers about marketing, branding, client service and segmentation. This publication occasionally likes to track what's going on in the luxury space for these reasons.
One topic is how luxury brands use celebrities as part of their branding. Again, this can also happen with wealth managers. (Consider how Swiss tennis legend, Roger Federer is global ambassador for Credit Suisse, to give a very famous case.) It is clear, therefore, that this is a useful topic, and we are glad to share these views from Stacy K Marcus, partner, at law firm Reed Smith LLP.
The editors hope readers find these insights useful and are a pleasant change of pace from current preoccupations with politics and the pandemic. To jump into the conversation, email tom.burroughes@wealthbriefing.com and jackie.bennion@clearviewpublishing.com The usual disclaimers apply to views from outside contributors.

What is "celebrity" and how can luxury brands maximize value and minimize risk when aligning with celebrity endorsers? To answer that question, we must first define "celebrity." Thanks to the proliferation of social media platforms, such as TikTok and Instagram, celebrity is no longer a moniker reserved solely for A-list actors. "Celebrity" now also includes influencers who have built empires on social media by creating daily content, and who, through the nature of social media create an often trusted and meaningful connection with millions of followers around the globe.
Contemporaneously, the media landscape has evolved from television and print into multiscreen, cross-platform global media consumption. "Celebrity" is everywhere. As consumer viewing habits fragment across the media ecosystem, luxury brands have followed, expanding beyond relationships with A-listers walking the red carpet and doing print ads, into luxury lifestyle influencers creating digital videos, Instagram stories, Reels and YouTube content.
How do we maximize value and minimize risk?
1) Know your talent.
You are trusting this individual to be the "face" of your brand, with the ability to interact with millions of consumers instantly on social media. Do your due diligence. Know how many other brands he or she is endorsing. Make sure that those brands are non-competitive, align with your luxury status, and that there are not so many brand relationships that the value of your endorsement could be diluted by over-exposure and marketplace saturation. In addition, understand his or her social media presence and topics of interest, and ensure that the viewpoints expressed are not so controversial as to potentially alienate your consumer base.
In the past several years, we've seen a shift in the luxury market towards more youthful ambassadors who are more active and savvy about leveraging social influence for both commercial and social justice causes. In 2014, Estée Lauder made 19-year old Kendall Jenner a brand ambassador. In 2017, YSL Beauté named Zoë Kravitz a global makeup and fragrance ambassador, followed in 2018, by (at the time) 17-year old Kaia Gerber. Luxury beauty is not alone. Brands such as Dior, Tag Heuer, Chanel, Givenchy and Cartier have all embraced Millennial brand ambassadors. Millennial ambassadors may generate an instant connection to their millions of social media followers. One concern, however, is that their personal social media accounts are just that personal. Your brand messages may be interspersed with personal posts on an array of topics, ranging from the mundane to political and social justice issues. In drafting your agreement, you can minimize risk by establishing guidelines around the timing for brand-related posts and subsequent unrelated posts and having a good morals clause.
A morals clause should allow you to terminate the agreement in the event that your endorser disparages the brand or industry, engages in acts that bring the brand into scandal or otherwise devalue the relationship between the brand and the endorser. Increasingly, however, celebrities are pushing for mutual morals clauses - allowing the celebrity to terminate in the event of a "Me Too" moment for the brand, brand scandals, or other actions viewed negatively by the public. Most recently, John Boyega stepped down from Jo Malone after the brand removed him from the Chinese version of a commercial. Fractured relationships (whether caused by the brand or by the talent) create sticky PR and financial situations.
The two sides must determine the value of the relationship prior to the termination and any amounts that should be refunded by talent or paid additionally by the brand. Such breakups tend to be very public, and like everything relating to celebrities, generate significant media coverage (think Kate Moss in 2005 with Chanel, Burberry and H&M, and Tiger Woods with AT&T, Gatorade and Accenture, Harvey Weinstein and Marchesa).
Knowing your talent and having candid conversations about expectations and viewpoints will help to minimize the risk of your brand becoming a headline.
2) Know your budget.
Before planning your entire campaign around a particular celebrity, know your budget and what the endorsement values are for comparable celebrities and brands. Know that whatever your initial offer is, it will always be bid up by the other side. Be willing to walk away from the deal if it gets too rich - and have a backup plan.
In addition, be aware that the majority of celebrities, athletes, major recording artists and even some influencers are members of SAG-AFTRA. SAG-AFTRA is the US union representing performers - many of whom are not US residents. Under Global Rule One of SAG-AFTRA's membership agreement, union members are required to work under a SAG-AFTRA (or equivalent union) agreement worldwide. In the UK, there is no equivalent British Equity collective bargaining agreement for performers appearing in commercials/digital advertising materials.
Therefore, even for materials produced in the UK featuring foreign celebrities, the SAG-AFTRA Commercials Contract may apply. The biggest impact to luxury brands using SAG-AFTRA member endorsers is the required pension and health ("P&H") contribution. P&H must be paid in addition to any amounts paid to the performer and may not be deducted from the performer's pay. The Commercials Contract sets forth specific required allocations for calculating the value of the P&H contribution. The most common allocation is 50 per cent, and currently, the contribution rate is 19 per cent. This means that on a £1,000,000 ($129,791) celebrity contract, a luxury brand would be required to pay an additional £95,000 directly to the P&H plans.
To avoid a budget overage resulting from an unexpected P&H contribution, it is best to find out in the initial stages of your negotiations with the celebrity's team whether he or she is a SAG-AFTRA member and will require a P&H contribution.
3) Build in flexibility.
If 2020 has taught us anything, it is that plans change. Most luxury endorsement agreements span several years. What you've planned now for years two and three with respect to services materials may change. Negotiate flexibility into your agreement by providing for the ability to borrow days from one year or to carry over unused days into a subsequent year. Additional flexibility should be built around changes to the requested services - some of which can be accomplished through artfully drafted force majeure and cancelation provisions. For example, for most of 2020, countries have cycled in and out of lockdowns, with luxury retail, red carpets, fashion shows, concerts and other events falling victim to the lockdown orders. Productions have been canceled and product launches have been pushed. If your agreement only provided for red carpet appearances and media interviews during this year, much of the value of your contract would be lost. However, if you have the ability to either carry unused personal appearance days from this year into next and/or shift your red carpet appearances into self-filmed social videos, or you have drafted a force majeure clause to include your inability to launch products or to sell your products at retail as grounds to pause the services (and payment), then you may be able to recapture some of the lost value.
Aligning your luxury brand with the right celebrity can deliver value and connection to your current and potential consumers. Doing so, requires knowing your talent (and building the relationship), knowing your budget, and having the foresight to build a flexible agreement that can adapt to the relationship and marketplace during its lifetime.
About the author
Stacy K Marcus is a partner in Reed Smith's Entertainment and Media Industry Group. She advises clients on all facets of advertising and entertainment law, including, celebrity endorsement, influencer and talent agreements, SAG-AFTRA issues, digital and social media marketing, agency-client agreements, branded entertainment deals, media buying agreements, music licensing, sweepstakes and promotions, and corporate sponsorships.
Her clients include both global and regional advertisers, luxury retailers, media companies, and digital platforms. Marcus is also the chief negotiator for the Joint Policy Committee on Broadcast Talent Union Relations, the multi-employer bargaining unit for the advertising industry that negotiates the multi-billion dollar commercials collective bargaining agreements with SAG-AFTRA and the American Federation of Musicians.