Investors Increasingly Willing To Pay Advisory Fees
Tom Burroughes, Group Editor , October 23, 2020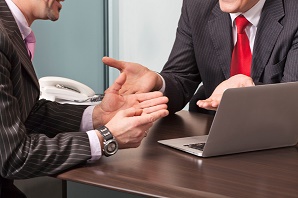 The findings add a new edge to the debate about the case for and against fiduciary advice and what truly independent wealth management means.
Investors are increasingly willing to pay for financial advice even though they are more wary of costs at a time of expected lackluster yields in future, a study shows.

A study by Cerulli Associates, the US-based research organization, said 40 per cent of investors it surveyed this year said that they need more advice than before and 56 per cent are willing to pay for it - up from 51 per cent in 2019.

"Current conditions have created a nearly perfect environment to expand the role of truly comprehensive financial advice relationships," Scott Smith, director, said. "Investors are weary from the ongoing pandemic and pursuant economic challenges and are willing to engage in paid advice relationships."

The willingness of people to pay for advice, and shift away from a system where advisors were remunerated partly or wholly by commissions on sales and other routes, has long been an issue. Fee-based models such as registered investment advisors – and their counterparts in the UK and other countries – have grown relatively faster than among others, such as wirehouses. Scale is also important: Wealth advisor teams with $500 million or more in client assets are expanding market share and reinforcing the notion that the US market is in some ways becoming more concentrated, Cerulli said in February last year. FWR has also spoken to prominent industry figures about what they think true independence means and how it can be measured.

Cerulli's comments come in its research report, US Retail Investor Advice Relationships 2020: Accentuating the Value of Advice. The figures came from more than 11,000 households throughout the year. The target market for this survey is comprised of two classifications of households: affluent households with more than $250,000 in investable assets and near-affluent households with more than $125,000 in household income and that are headed by someone who is younger than 45 years old.

The study, according to a Cerulli press release, indicates that 82 per cent of advisor-reliant clients think the advice they are receiving is worth the price.

Cerulli said it expects the costs of underlying investments to keep decreasing while advisory fee levels remain more resistant to erosion.

The figures might give pause to those commenters who in the past have argued that wealth managers are threatened by "robo-advisors," suggesting that hybrid offerings, blending AI-driven tech and human interaction, will be significant. It appears that in-person advice is here to stay.