Seattle Wealth Management Market: Can Explosive Growth Continue?
Charles Paikert, New York, October 19, 2020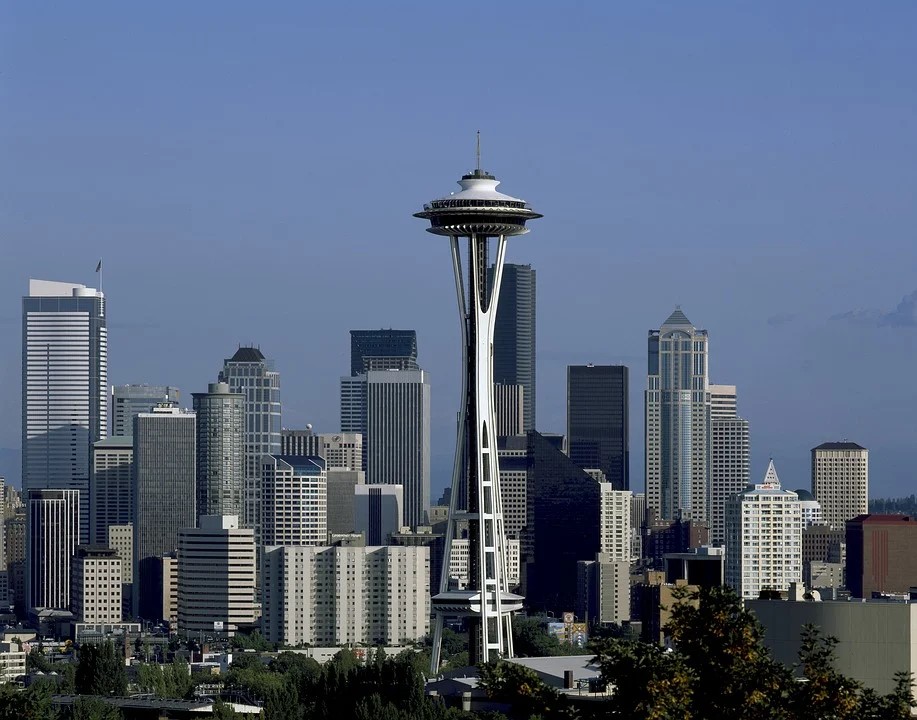 The Seattle wealth management sector has grown rapidly and its prowess is underscored by a number of M&A deals and launches. But as readers know, the city has had its share of problems. How should industry figures approach the market and what are its prospects? This article takes a detailed look.
Wall Street presence
But when it comes to first generation wealth, owners and executives of large businesses and ultra-high net worth clients, RIAs face intense competition from big national banks, wirehouses and financial service firms.
JP Morgan Private Bank, BNY Mellon, Morgan Stanley, Northern Trust, Merrill Lynch, Bernstein and UBS are all major players. And Goldman Sachs' reported planned expansion into Seattle underscores just how important the market is to Wall Street.
"First generation wealth tends to be attracted to brand names," said UHNW industry consultant Jamie McLaughlin. "The Wall Street brokers often get the first look."
What's more, the lending and investment banking capabilities of large Wall Street firms gives them access to wealthy clients and businesses in Seattle that RIAs have a hard time matching.
"There are a lot of situations where Wall Street firms are a shoe-in because of the banking relationships they have with family-owned businesses," noted Laird Norton's Bauer.
Many RIAs simply don't have the same exposure to the upper end of the market as big national firms "with a capital group and structure," agreed Erica Coogan, the head of Seattle accounting firm Moss Adam's wealth management division.
"Our biggest challenge in this market is gaining the attention of the ultra-high net worth," said Teresa Wells, managing director for Tiedemann Advisors' Seattle office. "So much of the region's wealth is still in the founder's generation and they are either still working to grow their first company of or looking to launch another. For that reason their time is precious. [As a result] it's a big challenge just getting time with them to explain all the reasons [why] they need a wealth advisor to plan for future generations."
Local firms fight back
A number of larger RIAs, including Tiedemann, which has over $17 billion in AuM, are making a concerted effort to challenge their Wall Street rivals for a piece of the UHNW market.
Tiedemann acquired Threshold, a longtime RIA leader in the Seattle market with over $3 billion in AuM when it was bought in 2018. The firm's minimum client size is $25 million, according to Wells, and offers wealthy clients trust company services, estate, tax and philanthropic planning and education and governance for families.
Pathstone, which has around $15 billion in AuM, is also a new entrant in the market as a result of its merger with Bellevue-based multi-family office Cornerstone and it's approximately $4 billion in assets, this summer. Hart, a 26-year veteran of the Seattle market said that Pathstone's size, scale and family office history will allow the firm to pursue wealthy families.
As a result of the merger - and capital provided by Pathstone's private equity investor Lovell Minnick - the firm can now "more confidently go upstream with single family office partners," Hart said.
Laird Norton also targets UHNW families, leveraging its old timber family money roots from the early 20th century to its evolution as a 50-year old trust company turned wealth management firm.
While that history means that Laird Norton understands the needs of wealthy families and how to work with them, Bauer said Laird still needs to "educate" prospects that RIAs are fee-based and "conflict free."
Target markets
Most metro Seattle advisory firms, however, pursue prospects ranging from mass affluent to entrepeneurs, executives, employees and owners with assets up to $25 million.
Bernstein, for example, targets mid-level to C-suite executives who need help managing their equity compensation as well as owners who are selling their businesses.
"We do pre and post liquidity event panning using complex forecasting tools for different deal structures," Patnaude said. "There are also after-sale family issues involving philanthropy and next generation goals that are also a big part of M&A."
Moss Adams focuses on business owners, executives and multi-generational families, said Coogan. The firm also plans to offer more traditional family office services, drawing on the expertise of Gretchen Lewis, who joined Moss Adams from Boston Private and is based in northern California.
Paracle specializes in tax expertise, strategic planning and company benefit plans. "Our target market includes executives aged 45 to 55 "who have reached a point in their lives where they are willing to delegate the management of their investments and are looking for financial guidance," said Stonich.
"Our typical new client has excess cash flow they want to put to work in a tax-advantaged way, a myriad of company benefits and maybe be holding a concentrated position because it's the only investment they have been comfortable with and they aren't sure how to diversify," she explained. "They are too busy with their day-to-day routine to focus on areas of their financial life like estate planning and insurance."