People Moves
Who's Moving Where In Wealth Management? Aaron, Robertson Stephens, Others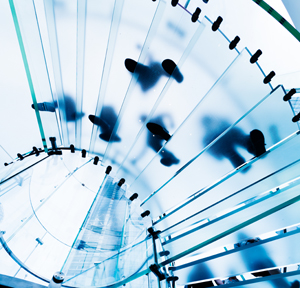 The latest moves in senior wealth and asset management from across the US.
Aaron Wealth Advisors
Former Goldman Sachs private wealth advisor Gary Hirschberg, chief executive of Aaron Wealth Advisors, has added two investment figures to his team.
The joiners are investment advisor, Adrianna Stasiuk, and director of investments, Toby Stannard, according to a statement from the firm yesterday.
Stasiuk joins from JP Morgan Private Bank, where she managed $500 million in client assets.
Stannard was previously an equity portfolio manager at Northern Trust Asset Management, based in Chicago.
Robertson Stephens Wealth Management
Robertson Stephens Wealth Management, the US firm, has appointed Seattle-based figure Michael Ridgeway as managing director and wealth manager.
Ridgeway has worked in the investment and capital markets sector for 27 years. Previously, he was a founding partner and senior investment committee member at Steelhead Partners, a Seattle-based hedge fund. He was also vice president at NYSE listed Ragen Mackenzie, a firm specializing in research and investment banking with Northwest based companies.
Robertson Stephens has about $1.5 billion in assets under management across six office locations in San Francisco, New York, Sun Valley, Holmdel, Marin County and Austin.
"Robertson Stephens has tripled its AuM in the last two years and continues to expand its advisory services through its differentiated client offering nationwide. Michael's strengths in solving complex client problems and expertise in developing robust wealth management solutions will be an invaluable asset as the firm extends into the Pacific Northwest region," Raj Bhattacharyya, CEO of Robertson Stephens, said.

PNC
The PNC Financial Services Group has apointed David L Cohen to join its board of directors.
Cohen is a senior executive vice president of Comcast Corporation, where he has had leadership roles covering a broad portfolio of responsibilities over the last 18 years. Prior to joining Comcast in 2002, Cohen served as a partner and chairman of Ballard Spahr Andrews & Ingersoll, the US law firm. Cohen is active on several boards and board committees.