Citi Takes On Racial Inequity
Jackie Bennion, Deputy Editor, September 25, 2020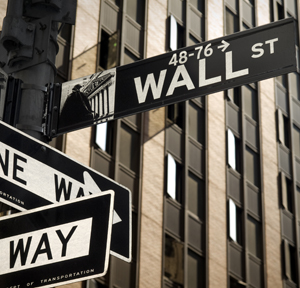 Describing it as moment where "words are not enough", Citi has announced plans to pour more than $1 billion into helping close the racial wealth gap.
In a plan the bank is calling "Action For Racial Equity", Citi is drawing on deep reserves in banking and philanthropy to help address racial equity and justice in the US.
The dollar-backed initiative, committing $1 billion+ over three years, will focus on opening up more access to banking and credit in communities of color; increasing investment in black-owned businesses; expanding black homeownership, and more broadly combating racist practices in financial services, the banking group said announcing the objectives on Thursday.
"Addressing racism and closing the racial wealth gap is the most critical challenge we face in creating a fair and inclusive society and we know that more of the same won't do," said Citi CEO Michael Corbat.
Through its business units and Citi Foundation, the bank is committing $550 million to support black homeownership and affordable housing by minority developers; $350 million to black-owned business suppliers; $50 million in impact investing to black entrepreneurs; $100 million to support the growth of Minority Depository Institutions (MDIs); and another $100 million in foundation grants to support grassroots groups tackling racial inequality.
"We are bringing together all the capabilities of our institution – our people, our lines of business, our balance sheet, and our philanthropy – like never before to combat the impact of racism in our economy," Corbat said, adding: "This is the moment to stand up and be counted."
According to the bank's new report, "Closing The Racial Inequality Gaps," if the US had bridged gaps in wages, housing, education, and investment 20 years ago, $16 trillion could have been added to the US economy. It estimates that if those gaps were closed today, $5 trillion could be added to national GDP over the next five years.
With inference to Black Lives Matter protests sweeping not just across the US but other countries, and a growing intolerance of injustice seen cutting across society, Citi CFO Mark Mason said: "We are in the midst of a national reckoning on race, and words are not enough." As one of the industry's most senior black figures, Mason said the sector needs "awareness, education, and action that drive results."
In a sign of frustrating times internationally about the progress the industry is making in communities and its own ranks, Bev Shah, chief executive of London-based diversity think tank City Hive, sent a stinging letter to chief executives this week calling out the sector's slow progress.
"While there has been a welcome increase in awareness through the #IAM, #BlackLivesMatter #TimesUp and #Metoo campaigns, I remain disappointed by the lack of action to address diversity and inclusion," Shah said. "Improving diversity, be it gender, ethnicity, LGBTQ, education, socioeconomic, neurodiversity and so forth, should be embedded as a key business objective, not a nice to have once a year on International Women's Day or when there has been a gross injustice. Diversity and inclusion matter 365 days of the year."
Shah, who spent 15 years working in London's financial center, said that while sustainability and ESG have become buzzwords for industry momentum: "We do not see firms meeting their own sustainability responsibilities by prioritizing diversity to create a more inclusive and equitable industry. It is simply another form of greenwashing."
Citi, which serves roughly 200 million customers, says its role in the US is working in local economies and in the financial lives of Americans.
Among a raft of schemes being put forward, the group plans to boost access for minority households to credit, mortgages, and small business loans to help level up the playing field.
One lack of parity is the fact that black-owned businesses are turned down for loans at twice the rate of white-owned businesses. "This financing gap is especially pronounced in the start-up world, where studies show that black entrepreneurs receive only 1 per cent of venture capital funding," the report said.
Women entrepreneurs too are notably shut out of traditional VC financing circles as FWR has previously reported.
Citi research also showed that black homeownership in the US is at its lowest level since the 1960s. "Compounding this crisis is the near-absence of minority-owned real estate developers in the affordable housing industry," the report said. The bank also intends to increase market access here.
The US lender said the bank's own housekeeping will be scrutinized as it takes a "hard look" at its own policies and practices to identify potential bias.