Who's Moving Where In Wealth Management? - Rothesay, 3iQ Corp, Others
Editorial Staff, August 11, 2020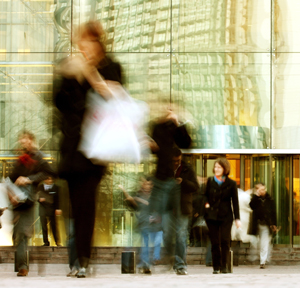 The latest moves in North America's wealth management sector.
Rothesay Asset Management
Rothesay Asset Management has promoted Robert Allard to the newly-created role of chief investment officer for the Americas. He leads the firm's US investment strategy in addition to his role as head of Rothesay's asset management business in the US.

The firm has also hired Daniel Parisi as mortgage analyst to continue building out its residential real estate expertise in the US.

Allard will lead all initiatives across Rothesay Asset Management NA in areas such as credit, structured finance, US public finance, residential and commercial real estate, and private placements. He joined as head of Rothesay Asset Management NA at its inception in early 2018.

Allard has more than 22 years of experience as a senior structured finance leader on the sell-side and buy side, previously as the managing director and head of structured product distribution at both Goldman Sachs and Deutsche Bank before co-founding Firebreak Capital, a private structured credit hedge fund.

Parisi joins Rothesay with over 10 years of experience in analyzing and trading mortgage loans and residential mortgage backed securities, most recently at MetLife Investments, where he was on the private fixed income and alternatives team focused on residential mortgages. Prior to MetLife, Parisi worked at Lone Star/Hudson Advisors and PricewaterhouseCoopers.

3iQ Corp
3iQ Corp, a Canadian investment fund manager focused on digital assets, has named Tom Lombardi as managing director.

Lombardi serves as adjunct professor of finance at Pepperdine University, teaching digital asset finance to MBA students. He is joining from 3iQ from Wave Financial, where he was leading the digital asset investment team in Los Angeles. Previously, he worked at the Enterprise Ethereum Alliance, West Partners private equity firm and Bank of America investment banking.

The firm, which was founded in 2012, focuses on providing investors with exposure to digital assets. 3iQ manages the TSX-listed Bitcoin Fund (QBTC.U).

Sentinel Trust Company
Sentinel Trust Company, the multi-family office, has made a number of hires:

Scott E Snyder, CFA, joins as a vice president, portfolio manager, managing the firm's international equity strategy and expanding the firm's data analytics capabilities. Snyder brings more than two decades of experience in wealth and portfolio management, most recently as the portfolio manager and VP of investments with an investment firm in the Denver, Colorado area.
Hilary H Lane, JD, joins as a wealth planner, advising on sophisticated estate and wealth planning strategies including wealth transfer, tax planning, philanthropic matters, and business succession planning on behalf of Sentinel's clients. Lane is board certified in estate planning and probate law by the Texas Board of Legal Specialization and joins Sentinel from her position as a partner in a boutique estate planning firm in Houston.

Kelsey W Gray, JD, joins as a client relationship officer, supporting the delivery of investment, planning, fiduciary, and family office services for a select group. Gray has four years of practicing estate planning and real estate law with two Houston-based boutique law firms.

Founded in 1997 as the successor to two 40-year-old plus single-family offices, Sentinel Trust currently serves more than 30 multi-generational families nationwide and is responsible for about $4.2 billion in assets as of December 31, 2019.