Transparency Helps Advisors Shine Bright In Battle For Business
Tom Burroughes, Group Editor , August 5, 2020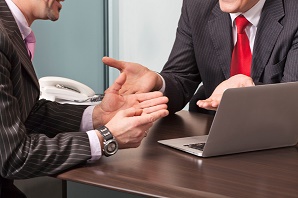 At a time when lockdowns have accelerated use of digital channels, it is even more important for wealth advisors to be as open as possible about their offerings, understand what clients want, and communicate clearly - without burying customers with data.
More than half of households (56 per cent) tracked in a recent Cerulli Associates report said that the level of openness of an advisor about their services is a big factor in choosing to use them.

And 51 per cent of households tracked by the Boston-based firm said that an advisor who takes time to consider their goals, needs and risk tolerance is vital in signing up.
The report, covering retail investors, was based on data collected in partnership with Phoenix Marketing International. It surveys more than 11,000 households. Cerulli specifically targets two segments of investors of significant interest to financial services providers: affluent investors with more than $250,000 in investable assets, and the "near affluent", who earn more than $125,000 annually and are under age 45. Responses are weighted to reflect the distribution of households within this segment, which, by definition is wealthier and older than the aggregate US population.
The findings, while they may seem obvious, underscore how openness about fees, pricing, expected service delivery and helpfulness are now regarded as basic expectations. They also play to the idea that wide disclosures about costs are increasingly demanded by investors concerned about moderate returns. Advisors are also breaking out of large banks and wirehouses to start their own businesses, such as registered investment advisors – shifting toward a fee-based model.

The data, taken from The Cerulli Edge - US Advisor Edition showed that volatile markets and worries about what COVID-19 will do to assets have built a "unique" opportunity for firms to prove the value of their wealth advice.

It is increasingly critical for advisors to exhibit empathy and effective communication skills, the organization said. "An advisor's bedside manner can make or break the advisor/investor relationship during turbulent times," Marina Shtyrkov, senior analyst at Cerulli, said.

Technology plays a role in removing certain chores and costs. For instance, in 2019, 70 per cent of advisors reported using e-signature technology and an additional 13 per cent were planning to incorporate it by 2021. Likewise, 60 per cent of advisors were using document management or cloud storage, and 11 per cent anticipated adding these tools. The virtual environment for many advisors highlighted their firm's digital shortcomings and, as a result, accelerated the progress of those technology initiatives, the report said.

Cerulli's Shtyrkov said that advisors who want to make clients more confident about their services should find new ways to "cut through the noise" of today's daily financial life, not make it worse. Firms can use technology to work out the most suitable level of information to send, and how frequently to send it.

Firms should also use the experience of coping with lockdowns to work out if their digital engagement with clients is where it needs to be.

Prior to COVID-19, 66 per cent of advisors conducted a digitally-based review meeting with clients at least once a year; 30 per cent never conducted them.