How Pandemic Changes Wealth Marketing Tactics - For The Better
Abby Salameh, August 5, 2020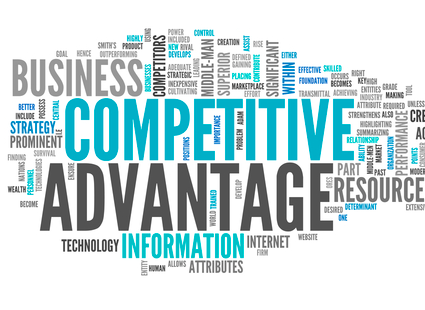 How does COVID-19 and its dramatic impact on our lives affect the business of marketing wealth management services? A prominent organization in the space, which has launched a series of marketing campaigns and programs this year, talks about what it has learned and how the field will not be the same again.
In May, Chicago-based wealth management group Hightower Advisors launched an offering called Elevate, a 20-week virtual business enrichment program. It is designed to help Hightower advisors master practical ways to propel their business forward through the pandemic and beyond. And in April it rolled out the "Engage" marketing platform in partnership with marketing technology firm Snappy Kraken. The platform is designed to help Hightower advisors maximize their reach, enhance client engagement and jumpstart growth. (See an interview with the firm here.)
Marketing matters a lot, and it clearly matters when there are lockdowns brought on by fear of a global pandemic. Conventional ways of marketing and "getting the message out" have been turned upside down. New digital technologies are being used to make an impression.
In this article, Abby Salameh, chief marketing officer at Hightower Advisors, considers the terrain and how COVID-19 affects marketing. The editors are pleased to share these insights and invite responses. Jump into the conversation! Email tom.burroughes@wealthbriefing.com and jackie.bennion@clearviewpublishing.com
When I joined the Hightower team in the late spring of 2019, I had no idea how much change we'd be facing in the next 12 months. The challenge presented by a sudden, and now long-term, global pandemic was simply not on my (or anyone else's!) radar. And then, it was.
In the space of a week, the entire wealth management industry and the rest of the corporate world had to make some rapid changes.
From suddenly accommodating a fully remote national workforce to supporting our advisors as they advised clients through the worst market volatility in a decade, it was clear that my 2020 marketing plans would need to be quickly adapted to the times. It was a forced catalyst for quick adoption of new tools and solutions.
Four months into this new normal, it looks as though our industry is going to be altered forever by recent events. And honestly? I think much of this change is for the better.
Physically distant, closer than ever
At Hightower, we have shifted away from hosting in-person events for our existing advisor community, for M&A prospects and for our own employees, but that doesn't mean that we aren't still seeing a lot of one another – albeit through a screen. This crisis has forced us to become virtual experts rather quickly.
In addition to the research and trial-by-fire learning we have all done, we wanted to make sure we were helping support our advisors as they navigated approaching this new normal with their clients. To help bolster this rapid switch from in-person to online events and meetings, we hired an external consultant for our Hightower community, who trains us on best practices for communicating and presenting virtually.
Additionally, and quite coincidentally, we were already in the process of building out our newly-launched digital marketing platform, which provides our financial advisors with custom content and campaigns, automated to drive leads and engagement through social media and email marketing. When we embarked on building this custom platform, we had no idea just how valuable it would prove to be.
Historically, we host several in-person events per quarter to bring our community together. In light of the pandemic, we have pivoted to using a third-party online event hosting platform which allows similar functionality and networking experiences that an in-person event would have: breakout sessions, general sessions, study group meetings, online exercise classes, and even virtual happy hours.
We recently hosted a virtual Investment Forum for 200 of our Hightower advisors; a three-day online event complete with an exhibit hall, activity-packed happy hours and roundtable sessions designed to bring our advisors together for peer-to-peer sharing.
This influx of virtual communication actually means we are talking with and also "seeing" each other more often, and it has ultimately led to better outcomes across the firm.