MFO Buys Cornerstone, Builds $20 Billion-Plus Business
Tom Burroughes, Group Editor , July 31, 2020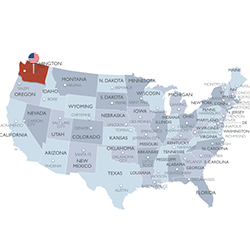 The transaction is an example of the kind of M&A turnover that is going on in the North American sector, driven by a need for economies of scale to handle regulatory costs, rising client expectations and technological change.
Pathstone, the US multi-family office, has acquired Cornerstone, the Bellevue, Washington-based wealth management organization - a further example of M&A ferment in the sector. Cornerstone has about $4.0 billion of client money.

Financial terms of the transaction weren't disclosed.

Cornerstone Advisors, founded in 1984, was advised by the asset and wealth management investment banking team of Raymond James throughout, with DLA Piper serving as legal counsel. Alston & Bird LLP served as legal counsel to Pathstone.

"Cornerstone is uniquely aligned around our future mission and shares a similar culture as ours with focus in their people, growth, service to clients, and promise of being a multigenerational firm," Steve Braverman, co-CEO of Pathstone, said.

"As part of this exciting combination, we look forward to adding 22 new partners, equating to 44 per cent of our employees that own equity in Pathstone," Allan Zachariah, co-CEO of Pathstone, said.

The enlarged entity will have 200 staff in nine offices, collectively overseeing more than $20 billion of client assets.

Besides Bellevue, Cornerstone has offices in Anchorage and Seattle.

Although the deal comes at a time when the COVID-19 pandemic may have delayed or reduced the volume of M&A in wealth management, it hasn't stopped it. (See figures from ECHELON Partners). Industry figures who have talked to this news service recently say that the trend remains strong, fueled by the need for scale to cope with regulatory costs, client demands, technological changes, and a desire for retiring owners to exit and refocus capital elsewhere.

Earlier this week US-based Hightower made a strategic investment in Frontier Investment Management, a Dallas-based wealth advisory business with nine offices across the US. The financial size of the stake wasn't disclosed.