Schwab Charitable Reports Surge In DAF Pay-Outs
Tom Burroughes, Group Editor , July 16, 2020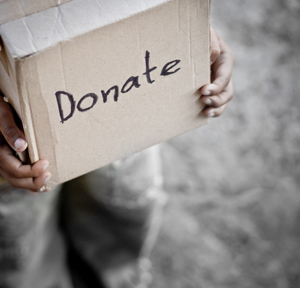 The figures add to evidence that donors have accelerated pay-outs and increased the volume at the same time, responding to the pandemic and the associated fallout. The figures also highlight how important DAFs now are as mainstays of philanthropy.
Schwab Charitable, the US donor-advised funds provider and philanthropy services group, said that its donors recommended grants totaling $3.3 billion to more than 100,000 charities, surged by 33 per cent in dollars granted, and up by 24 per cent in the number of grants compared with the 2019 fiscal year.

The organization is one of a number of DAF providers, such as Vanguard Charitable and Fidelity Charitable. Donor-advised funds have become a major philanthropy channel in the US over recent years. These findings chime with comments made by Schwab Charitable and others earlier this year saying that individuals are bringing donations forward in the year.

From January through June, donors recommended over $1.7 billion in 330,000 grants, a 46 per cent increase in dollars granted and a 44 per cent increase in the number of grants compared with the same period in 2019. This is the fastest pace of growth in the second half of a fiscal year since Schwab Charitable's first full fiscal year, it said in a statement yesterday.

"Our donors' unwavering support for charities year after year is remarkable, and this year I'm especially proud that they have met these extraordinary times with even more generosity to support those who need it most," Kim Laughton, president of Schwab Charitable, said. "The last six months have been incredibly challenging, and I am truly inspired to see donors utilize their donor-advised funds to help communities and non-profits impacted by health, economic, and social crises."

From mid-February through the end of June, Schwab Charitable donors earmarked more than $145 million for charities providing relief for communities hit by COVID-19, and the charities recommended by the Center for Disaster Philanthropy for COVID-19 relief saw a 250 per cent increase in dollars granted year-over-year. Throughout the fiscal year, most donors (76 per cent) dedicated a portion of their giving to organizations within their own state.

DAFs have been criticized. Ray Madoff, professor at Boston College Law School, has reportedly suggested that national funds have little incentive to place money directly in the hands of charities. As those funds have attracted hundreds of thousands of account holders in recent years, critics like Madoff have urged Congress to enact mandatory pay-out rules (source: The Chronicle of Philanthropy, October 23, 2015). In 2014, Rep. David Camp, a Republican who chaired the House Ways and Committee at the time, proposed a tax on accounts that were not directed to charity after five years.

Much of the debate about DAFs' tax deductible status hinges around the pay-out rate and the speed with which money placed in them is distributed to causes.

DAFs were discussed last year by regular Family Wealth Report commentator, and editorial advisory board member Susan Winer, here. Winer is chief operating officer of Strategic Philanthropy.