Philanthropy Will Never Be The Same Again After Pandemic
Caroline W Hodkinson, July 16, 2020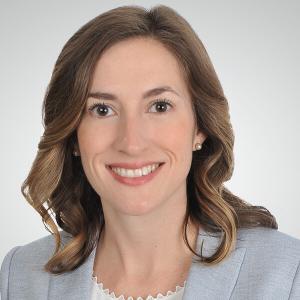 The world of philanthropy has been permanently changed by the pandemic, and wealth advisors working with clients wishing to transfer some of their assets to various causes must understand the new landscape.
The author of this article, Caroline W Hodkinson, writes about how philanthropy will never be the same again because of the pandemic. Hodkinson is principal and director of Philanthropic Advisory at Bessemer Trust. This news service has already talked to some industry figures about how philanthropy has been affected and what philanthropists are doing. We intend to continue tracking this space. (See an example here and here.)
The editors are pleased to share these ideas and invite responses. Jump into debate! Email the editors at tom.burroughes@wealthbriefing.com and jackie.bennion@clearviewpublishing.com

Within the span of just a few months, COVID-19 has shocked global industries and economies, uprooting all aspects of daily lives. Between market volatility, unprecedented economic shutdowns and unemployment reaching historic highs not seen since the Great Depression, no part of society has been left untouched – including the non-profit sector.
Eighty-three per cent of non-profits report to be "suffering financially" as organizations face heightened demand for their services while struggling with decreasing revenue streams as in-person fundraisers are cancelled. And yet, while COVID-19 has posed unforeseen obstacles and challenges to the philanthropic community, it has also sparked innovative approaches and solutions across the giving space.
As a result of this historic need and the rapid response required to meet it, three key trends have emerged that will likely have an impact on giving for years to come. They include:
1. New causes to support and innovative methods to meet these needs;
2. Accelerated interest in collaboration; and
3. An evolving grantor/grantee relationship.
New causes to support and innovative methods to meet these needs
In the years leading up to COVID-19, giving was primarily influenced by a donor's individual interests or long-standing partnerships with charitable organizations. The pandemic has upended the status quo. Giving conversations now begin with donors asking, "What – and where – is the greatest need?" And building a strategy is centered on those needs. As a result, charitable gifts are taking on new forms and addressing emerging causes such as the mental health and well-being of frontline workers, heightened food insecurity and rising unemployment.
The causes that donors support are shifting, but so is the approach to giving. Confronted with the global pandemic, donors have taken a responsive, nimble and engaged approach to philanthropy. Grantors are acting quickly by making one-time emergency cash gifts to provide immediate relief to organizations that have a pulse on their community's needs, such as soup kitchens or healthcare clinics. Based on the success of those one-time gifts, an increasing number of individuals and families have also started revisiting existing financial plans to convert one-time gifts into multi-year pledges to ensure sustainability of an organization's financial health and existence. Similarly, an increasing number of donors are gifting microloans to provide peer-to-peer lending relief to individuals and small businesses. These pandemic-driven trends will become embedded in how donors and families drive giving decisions going forward: determining how philanthropic dollars can have the most immediate and direct impact on with the communities greatest needs.
Accelerated interest in collaboration
The complex and evolving nature of the pandemic has fueled a coordinated response among credible experts within the philanthropy space: time has never been of greater essence. To deploy private dollars efficiently and effectively, more individuals and families are embracing fund intermediaries - organizations responsible for facilitating the transfer of funds between donors and ultimate beneficiaries.
Fund intermediaries generally have specialized expertise and extensive relationships in a specific geography, community or industry. Community foundations, in particular, have been a key intermediary for donors looking to launch local relief funds while employing a racial equity lens. More and more donors want to see their dollars implemented at scale, and collaboration with intermediaries has enabled grantors to address the impact of COVID-19 in communities across the country through a singular donation and point of contact.
Collaboration with intermediaries and families makes the entire giving process more efficient. Historically, charitable causes have been a source of contention among family members whose various dollars, experiences and passions have brought conflicting philanthropic priorities to the table. For these families who have struggled to align, COVID-19 has unified varied interests and allowed them to support a shared cause. As the need for disaster relief grows, the pandemic has encouraged families to put differences aside and embrace collaborative efforts to keep family dynamics from impacting the cause itself.
Evolving grantor/grantee relationship
Driven by calls for help and the need for resources to be deployed quickly and with impact, donors are seeing the value in reimagining the grantor and grantee relationship as they witness first-hand the administrative challenges of the non-profit world. Donors have begun stepping back from traditional practices of strategic philanthropy – which focus on grant approvals, fund restrictions and routine reporting – to prioritize trust-based relationships. This trust-based dynamic seeks to equalize the inherent powers of any grantor/grantee relationship to minimize administrative burdens.
For example, a traditional grantor/grantee relationship might consist of the grantor placing strict restrictions on how funds are used and require frequent touch points and reports with status updates. Instead of bogging a grantee down with unnecessary burdens, a grantor might lift restrictions so that gifts can be used at the grantee's dispersal. A donor might also consider limiting extensive reporting requirements to a brief phone call or email, so grantees are entrusted to focus on the need itself in times of crisis.
Not only do these values empower grantees to carry out their mission, but they limit the traditional burdens a grantor might place on grantees to strategically deploy funds. What's more, as grantees face unforeseen levels of stress, trust-based relationships mitigate the exposure to faulty decision-making under high pressure. To put these values into practice, an increasing number of donors are embracing tools such as the "Trust-Based Philanthropy" platform. This platform requires grantors to sign pledges to enact trust-based philanthropy and re-position grants to provide general operating support by minimizing the taxing administrative practices that hinder non-profits from serving their mission in times of great need.
Maintaining giving momentum
While there is no roadmap outlining the global recovery from COVID-19, one thing remains clear: donors are meeting this moment of uncertainty by giving more urgently, more collaboratively and more inclusively. Moreover, the pandemic has accelerated the learning process for donors and sparked innovative solutions to combat COVID-19's ripple effects. Recognizing that it may take years for the economy – and the world – to fully recover, the need for donors to maintain giving momentum is paramount. While monetary support is critical, so is the need for flexibility and collaborative approaches to giving to drive lasting change – and donors and the industry at large are rising to the occasion.
About the author
Caroline Hodkinson is principal and director of Philanthropic Advisory at Bessemer Trust. In this role, she leads a team that works with clients in the areas of planning, grant-making, governance, and family engagement, to create meaningful philanthropic impact. She also designs educational forums for clients on philanthropy best practices.
Prior to joining Bessemer, Caroline worked for the University of Pennsylvania as Development Associate, supporting donor cultivation and alumni relations efforts for the greater New York City region. Before that, she was a Teach For America corps member, teaching high school biology and earth science.
She previously served as board chair for a New York City literacy organization and currently advises a number of nonprofits looking to monetize programs and scale nationally.
Caroline earned an MS in nonprofit management and philanthropy from New York University and a BS in social work, summa cum laude, from the University of Alabama.