Women-Owned Businesses Outperform, Says Study
Tom Burroughes, Group Editor , July 10, 2020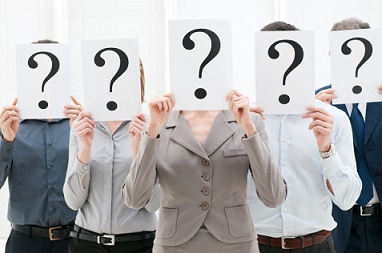 A report by Cornerstone, the wealth management organization, has pulled together data showing that women-owned businesses, including those involving people of color, have grown faster and delivered more employment growth in relative terms over the past decade. These findings are highly relevant in life after the pandemic.
Businesses owned by women have an important role to play in US economic recovery, at least based on how this segment of entrepreneurs outperformed the wider sector a decade ago following the financial market crash, a report by Cornerstone Capital Group said.

At a time when the media, political and business world is being pressed to consider all aspects of diversity, the US wealth manager's report highlights how this affects growth and jobs. As the economy battles to recover from COVID-19, such views also gain a sharper edge.

The report said that minority and women-owned businesses were particularly large creators of jobs and acted as stabilizers of the economy following the 2008-2009 recession, adding 1.8 million jobs in 2007 to 2012. Over the same period, businesses owned by white males lost 800,000 jobs; firms equally owned by white men and women lost another 1.6 million.

The findings should also remind wealth management firms that attending more closely to women's financial needs, including capital-raising and corporate advisory, makes hard business sense as well as being about justice and equality.

Among other data points, the study said that half (50 per cent) of all women-owned firms are owned by women of color - a figure of 6.4 million. Some 42 per cent of all US businesses are owned by women (12.9 million). Women-owned businesses (WoB) have grown by 21 per cent in the period 2014 to 2019, and firms owned by women of color have surged by 42 per cent over that period, vastly outpacing the 9 per cent growth rate in businesses across all ownership classifications.

Women-owned firms have also far outpaced the wider economy in creating jobs, the report said.

The report was written by Heidi Bush, CFA, director, thematic research, and Katherine Pease, chief impact strategist, at Cornerstone.

The report said that a more diverse business ownership base could help the economy rebound faster from the pandemic. More than 90 per cent of small business owners have been hit by the crisis, the report said, citing a March 2020 survey by the National Federation of Independent Business. About half of small businesses polled by NFIB said they could survive for two months at best and only a third said they could hang on for three to six months. A global network of women-owned businesses, WEConnect International, polled almost 600 women in April about the pandemic. Some 85 per of those polled have been hit, and 90 per cent said their sales fell.

"There are reasons for optimism, especially in the medium to long term," the report continued. It cited figures from the Census Bureau showing that 79 per cent of firms that laid off or furloughed staff expected to bring back most of their employees once the US small business client returns to normal. Further, more than half a million applications for an employer identification number have been submitted since the middle of March.

"The growth trajectory of women-owned businesses, especially those owned by women of color, suggests that investors who want to 1) support economic recovery overall; 2) support entrepreneurs; 3) support women and people of color; or 4), support social enterprise – or any combination of the above – should consider investment in these businesses as they may offer the potential for both impact and solid investment returns," the report said.

Among other details, the report noted that women-owned firms are concentrated in three sectors: professional/scientific/technical services (layers, scientific, architects, consultants), healthcare and social assistance (child day care and home healthcare services), and other services (such as hair care/nail salons and pet care).

"Some or all these industries will rebound once the crisis recedes," the report added.