Preview: Virtual Family Office Fintech Summit Launches Today 
Tom Burroughes and Adriana Zalucka, April 2, 2020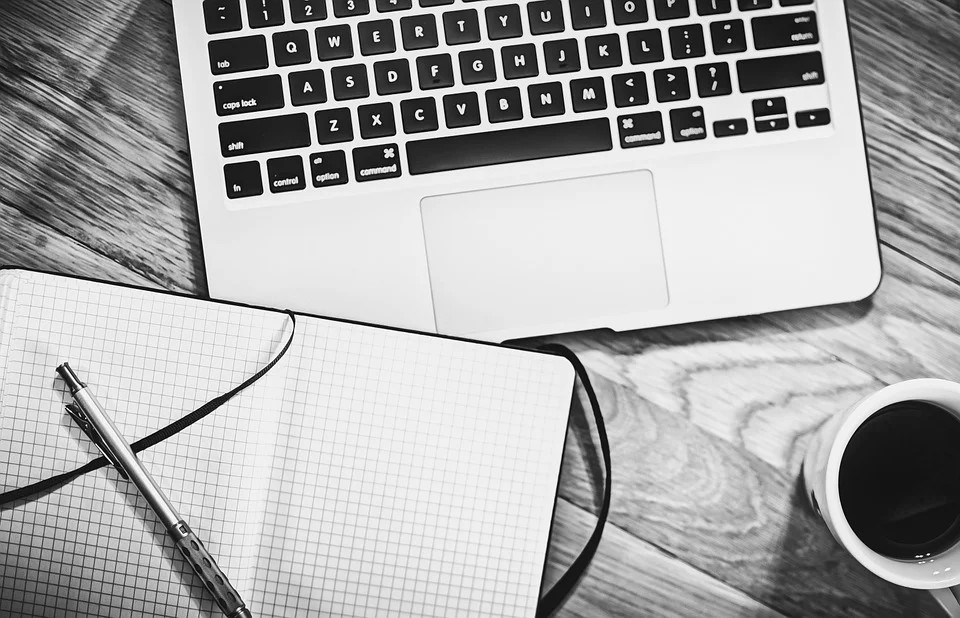 This news organization is holding a virtual summit aimed at exploring issues around financial technology for family offices. Here are videos of interviews conducted with two of its participants and an introduction from the publisher.
The publisher of this news service is launching a virtual family office fintech summit, held online and featuring a raft of video interviews with speakers, live panel discussions and systems demonstrations. The summit launches today with the first two sessions and will continue until early May, allowing our guests - many of whom are busier than ever in this unprecedented time - to engage with the various segments according to their schedules. All content will be accessible via the event app, where participants can sign up for live sessions, see recorded sessions on demand, interact with our speakers and other guests.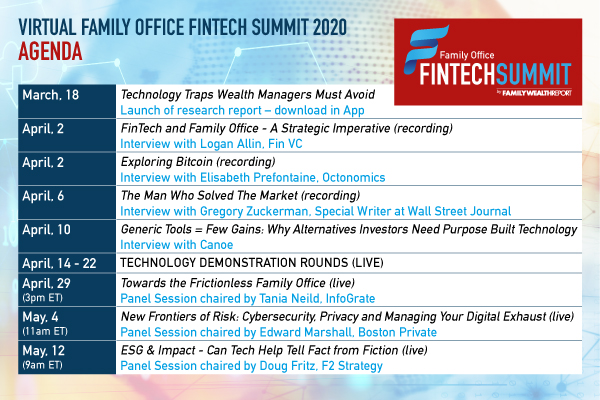 To set the scene and by way of an introduction, we spoke to Elisabeth Préfontaine, the founder of Octonomics. Préfontaine's business is an independent research and consulting firm dedicated to financial technologies with a focus on the technology of Bitcoin. She speaks to this publication's group editor, Tom Burroughes (see links to videos below).
Logan Allin, managing general partner and founder of Fin VC, talks to this news service about his perspective on the fintech venture capital sector in light of current developments, and his views about where the VC asset class is headed. Allin was also interviewed by Tom Burroughes.
To see more details about the virtual family office fintech summit, click here (https://clearviewpublishing.com/events/virtual-family-office-fintech-summit/). The link includes details about speaker biographies, discussion topics and technology partners of this event. Register here to participate in this event and receive an invitation to join its virtual network (http://cvfm.profundcom.net/dms/editor_forms/view.php?id=35291).
Any comments, questions and suggestions should be directed to adriana.zalucka@clearviewpublishing.com
Video links:
Welcome from Stephen Harris, CEO, ClearView Financial Media (publishers of Family Wealth Report)
https://vimeo.com/402642032/25f202abb7

Interview with Logan Allin, Managing General Partner of Fin VC
https://vimeo.com/401038567/63c8aca9cd
Interview with Elisabeth Préfontaine, Founder of Octonomics
https://vimeo.com/401000413/15320883be