Vanguard Charitable Salutes Passing $10 Billion Grant Milestone
Tom Burroughes, Group Editor , February 19, 2020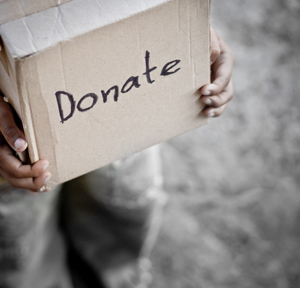 The model of the donor advised fund is now channeling billions of dollars towards various philanthropic causes. DAFs can also be controversial: in the past politicians have called for charitable money to be distributed more quickly otherwise fundholders would forfeit their specific tax status.
One of the big players in the sector for donor advised funds, increasingly major channels for philanthropy in the US, is broadcasting its pride in having overseen $10 billion in grants since its 1997 inception.

Vanguard Charitable said in a statement that the money has been given to more than 100,000 organizations.

A number of prominent groups, such as Schwab Charitable and Fidelity Charitable, operate in the donor advised funds (DAFs) space. The DAF model is also now used in countries such as the UK.
DAFs were discussed last year by regular Family Wealth Report commentator, and editorial advisory board member Susan Winer, here. Winer is chief operating officer of Strategic Philanthropy.)

In 2019, $1.2 billion was distributed through more than 140,000 grants to nearly 40,000 separate charities. Among the most popular causes supported throughout the past year were organizations in human services (25 per cent), religiously-affiliated charities (21 per cent), education (19 per cent), health (13 per cent), and arts and culture (8 per cent), Vanguard Charitable said.

Three-quarters of the grants provided by Vanguard Charitable were unrestricted, allowing each charity to deploy funds in areas of most critical need, it said.

"This $10 billion milestone is a credit to our generous donors who support the causes they care about year after year," Jane Greenfield, president, Vanguard Charitable, said.

About two-thirds of contributions to Vanguard Charitable in 2019 came from appreciated assets, allowing donors to strategically leverage their investment portfolio to maximize the amount they give to charity. Appreciated assets include publicly traded securities and complex assets such as insurance policies, private stocks, business interests, real estate and art.

Vanguard Charitable and its donors also increased their granting overseas. In 2009, Vanguard Charitable expanded its international granting capabilities for donors through its partnership with CAF America.
DAFs have been criticized. Ray Madoff, professor at Boston College Law School, has reportedly suggested that national funds have little incentive to place money directly in the hands of charities. As those funds have attracted hundreds of thousands of account holders in recent years, critics like Madoff have urged Congress to enact mandatory payout rules (source: The Chronicle of Philanthropy, October 23, 2015). In 2014, Rep. David Camp, a Republican who chaired the House Ways and Committee at the time, proposed a tax on accounts that were not directed to charity after five years.
Much of the debate about DAFs' tax deductible status hinges around the payout rate and speed with which money placed in them is distributed to causes. This is an issue FWR will continue to monitor.