Alt Investments
Families Should Pile Into Venture Capital - Study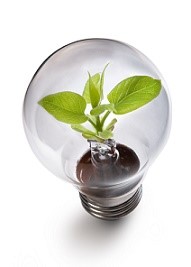 A report claims that the long-term benefits of investing in venture capital are so great that families, for example, should consider dramatic increases in the share of their wealth placed into the asset class.     
(An earlier version of this appeared in WealthBriefing, sister news service to this one.)
There has been a big influx into venture capital as an asset class over the past 10 years, with some top-performing institutional investors parking as much as 15 per cent or more of assets into VC, a study of the sector that trumpets its virtues says.
A study of VC by Cambridge Associates finds that institutions in the top decile for returns had an average of 15 per cent allocation in venture – and some higher than that, and a greater share may be appropriate for private investors. In fact, families should consider bumping VC up to 40 per cent of their assets if their time horizons can accommodate it, it said.
The report comes at a time when organizations such as family offices, foundations and endowments have been encouraged to consider VC and other relatively illiquid asset classes. This is because investors win a superior return compared with more mainstream areas such as listed equities, particularly in an environment of very low interest rates.
The asset class has matured from the highly volatile pattern of returns seen in the dotcom frenzy of the 1990s, and changes in the structure of how companies are financed and owned means that potential for VC is much greater today, the report, entitled Venture Capital Positively Disrupts Intergenerational Investing, said.
One concern has been that there is now more than $2.0 trillion of "dry powder" in private capital markets (private equity, private debt, venture capital and forms of infrastructure) – a term applying to money that is available to be deployed. Without sufficiently profitable opportunities, the concern is that such a large lump of money will squeeze returns. Preqin (September 25, 2019) found that venture capital assets under management doubled over five years to 2018, reaching $856 billion as of December 2018. VC comprises 14 per cent of the $6.06 trillion global private capital industry.
Cambridge Associates' report argues that there is plenty of headroom in VC because a higher proportion of businesses today are privately held than was the case two decades ago. Over the past 20 years, the number of publicly traded US stocks has shrunk by almost half, to 4,336. That compares with 8,353 unrealized and partially unrealized VC-backed companies in 2019.
Source: Cambridge Associates