Charles Schwab Agrees $26 Billion TD Ameritrade Acquisition
Tom Burroughes, Group Editor, November 25, 2019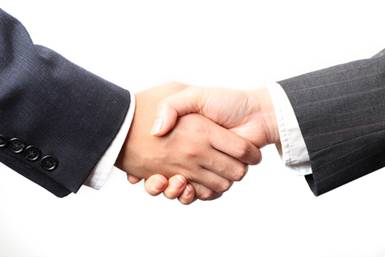 Charles Schwab, founded in San Francisco, will eventually move its HQ to a new center in Texas, perhaps emblematic of a shift in corporate locations in the US.
Charles Schwab has, as widely trailed in recent reports, agreed to buy TD Ameritrade, bolstering the former's status as the dominant US discount-brokerage firm. The firms have agreed a $26 billion all-stock transaction.

The deal, if approved, will see Charles Schwab move its headquarters from San Francisco to Westlake, Texas. TD Ameritrade already has a large presence in the Lone Star State. The shift in some ways fits with a pattern of businesses quitting California for less highly taxed parts of the US, such as Texas and Florida.
Shares in Charles Schwab were trading at $48.76, rising 1.2 per cent on the day today.

Under the agreement, TD Ameritrade stockholders will receive 1.0837 Schwab shares for each TD Ameritrade share, which represents a 17 per cent premium over the 30-day volume weighted average price exchange ratio as of November 20, 2019, Charles Schwab said in a statement today.

As a result of today's announcement, TD Ameritrade has suspended its previously disclosed chief executive search, naming Stephen Boyle, TD Ameritrade EVP and CFO, as the company's interim president and CEO. Boyle will assume leadership of the company effective immediately, guiding its management team through its fiscal 2020 plan and the proposed integration with Schwab, the statement said.

With costs, about $1.8 to $2 billion "run-rate expense synergies", or about 18 to 20 per cent of the combined cost base, will be achieved. Some of the savings will come from removing overlapping job roles, administration, real estate and other savings. Details on these will be released at a later date.

Charles Schwab gains about 12 million client accounts from the deal as well as $1.3 trillion in client assets, and approximately $5 billion in annual revenue. The firms said the acquisition will be 10-15 per cent accretive to GAAP-measured earnings per share and 15-20 per cent accretive to operating cash EPS in year three, after the deal is closed.

Sheer scale
"This added scale is expected to result in lower operating expenses as a percentage of client assets, help fund enhanced client experience capabilities, improve the company's competitive position and further its financial success and diversification of revenue. The resulting combined firm is expected to serve 24 million client accounts with more than $5 trillion in client assets; taken together, the two firms recently generated total annualized revenue and pre-tax profits of approximately $17 billion and $8 billion, respectively," the San Francisco-headquartered firm said.

The firms' boards unanimously approved the transaction. Once the agreement is closed, The Toronto-Dominion Bank, which holds about 43 per cent of TD Ameritrade's common stock, will have an estimated aggregate ownership position of approximately 13 per cent in the combined company, with other TD Ameritrade stockholders and existing Charles Schwab stockholders holding approximately 18 per cent and 69 per cent, respectively.

TD Bank's voting stake will be capped at 9.9 per cent, with the balance of its position held in a new, non-voting class of Charles Schwab common stock. Additional details regarding stockholder matters, including upcoming votes, will be provided in the subsequent merger proxy materials.