Summary Of Executive Moves In North America Wealth Management - August 2019
Editorial Staff, September 30, 2019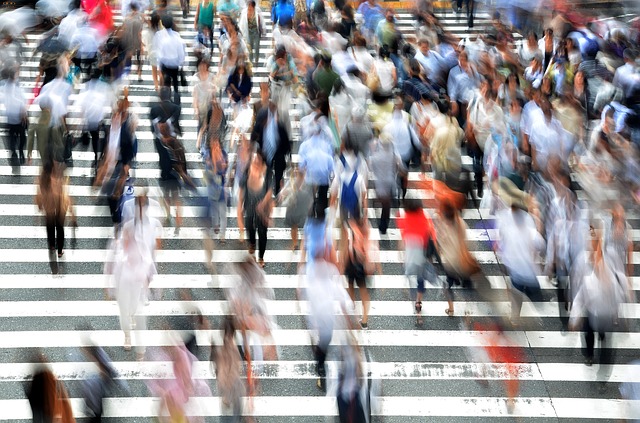 August proved to be a brisk month for wealth management moves, even though it is a vacation month.
Temenos, the banking software company, appointed Thomas E Hogan as president of Temenos North America. He is chairman and CEO of Kony, the digital banking software-as-a-service firm recently bought by Temenos. Hogan reports to Max Chuard, CEO of Temenos. He has served as the chairman and CEO of Kony since 2014. Prior to Kony, he held leadership positions at Hewlett Packard, IBM, Siebel and was the CEO of publicly-held Vignette from 2001 to 2006. Other Temenos hires in North America, who report to Hogan are: Emily Steele - executive vice president, field operations and delivery for Temenos North America. Steele joined Temenos in 2015 by way of the company's acquisition of Akcelerant and has been in a number of key roles.

Jeffery Kendall – executive vice president, North America sales and distribution. Previously, Kendall was executive vice president and general manager of banking at Kony.

Northwestern Mutual appointed two senior figures to join its wealth management and broker/dealer organizations. Evamarie Schoenborn was named president of Northwestern Mutual Wealth Management Company. Schoenborn is accountable for the overall business strategy for Northwestern Mutual's retail investment products and services, and regulatory strategy for NMWMC, including management of the NMWMC Board. Schoenborn assumed the new role from Christian Mitchell, executive vice president and chief customer officer.

Prior to joining Northwestern Mutual in December 2017, Schoenborn was vice president, wealth management at the second largest independent broker dealer in the industry, where her experience spanned products, operations, and regulatory strategy for multiple product lines. (According to her Linkedin profile, Schoenborn previously worked at Ameriprise Financial Services for more than 13 years, most recently as vice president, wealth management.)

Lori Brissette was named president of Northwestern Mutual Investment Services, a role previously held by Schoenborn. Brissette assumed regulatory and supervisory responsibility for Northwestern Mutual's broker-dealer, as well as leadership of the Northwestern Mutual Investment Services Board. Brissette joined Northwestern Mutual in January 2018, and serves as vice president of risk and investment client services. She previously held various leadership positions at USAA, most recently as assistant vice president, USAA protection experience.

iCapital Network, the financial technology platform for alternative investing, added four senior figures to its executive team. Michael Kushner, chief financial officer; Jennifer Ashley, chief people officer; Diane Frankenfield, chief marketing officer; and Stephen Jacobs, general counsel, joined the firm. Kushner joined as managing director and CFO. Kushner is responsible for the financial reporting, budgeting, capital and shareholder management, treasury, controllers, and tax functions. Prior to joining iCapital, Kushner was with JP Morgan, for nearly 19 years, where he served in multiple senior finance and risk management positions, most recently as the CFO for risk management and finance. Kushner was also with Credit Suisse for three years.

Ashley joined as MD. Prior to joining, Ashley was the global human resources leader for CBRE, the commercial real estate services and investment firm. She worked at that firm for 15 years, holding various leadership positions in HR, marketing, and sales and strategy. Before joining CBRE, Ashley spent four years in the aviation industry. Frankenfield joined as MD, where she is responsible for the strategic direction and execution of all global marketing activities including brand, advertising, PR, creative, digital, channel marketing, content development, social media, research and business analytics. Prior to joining, Frankenfield was MD, head of US marketing at Legg Mason, and senior vice president and head of marketing at Oppenheimer Funds.
Jacobs, named MD, was previously partner and co-chair of the corporate department at Herrick, Feinstein LLP. Prior to joining Herrick, he served as COO, general counsel and chief compliance officer at Spectrum Group Management, a distressed credit and real estate-focused hedge fund and private equity fund.

Argent Financial Group, the fiduciary wealth management firm, announced that Linde Murphy, managing director with Argent Retirement Plan Advisors, had been elected to the board of governors of Small Firm Seat for the Financial Industry Regulatory Authority (FINRA). Murphy serves a three-year term for FINRA, a not-for-profit organization dedicated to investor protection that regulates how brokerage firms conduct business with the public in the US.

Raymond James appointed Ari Litvin to join its employee advisor broker/dealer – in Denver, Colorado. Litvin manages the Denver complex, which includes three branches in Denver, two branches in Boulder, and a branch in Fort Collins. He joined from Wells Fargo. Litvin is a graduate of the University of Colorado at Boulder; he has the Chartered Financial Consultant® (ChFC®) designation, and is a graduate of the American College Certified Financial Planner Program. He has spent the last 11 years with Wells Fargo, most recently as its managing director and complex manager of the mid-south complex responsible for 95 financial advisors across 13 branches in western Tennessee, Mississippi and northern Louisiana.

Raymond James brought over advisors Michael Fowler, Wayne Creef, and Jennifer Anders to its employee advisor broker/dealer. They operate from Virginia Beach, Virginia and manage about $260 million client assets. The advisors joined Raymond James from Merrill Lynch where they had about $1.85 million in annual production. The team operates as Even Keel Wealth Advisors of Raymond James.

The firm welcomed advisors René Dierkes and Frank McKenna to Raymond James & Associates, in Morristown, New Jersey. Dierkes and McKenna operate as The Dierkes Group of Raymond James and joined RJA from Morgan Stanley, where they previously managed $260 million in client assets. The Morristown office is managed by John Pascarella and is part of the Northern New Jersey Complex led by Chris Leavy. Dierkes has been in the investment industry for more than 30 years, and is a graduate of Seton Hall University. He joined Legg Mason in 1990. McKenna spent almost 20 years at Legg Mason and Morgan Stanley. He is also a graduate of Seton Hall University, which is where he and Dierkes met as freshman in 1983, Raymond James said.

Raymond James brought over advisors Matthew T Pruitt and Matthew J Fisher to its employee advisor broker/dealer in Doylestown, Pennsylvania. Prior to this, the advisors worked at Morgan Stanley, where they previously managed about $252 million in client assets. The team operates as Patriot Wealth Management of Raymond James. Their firm's name stems from the fact that both men served in the military. Also joining were Louise A Clauso, senior financial planning consultant, and Dale A Hoernlein, senior registered service associate.

Summit Trail Advisors appointed two figures - Jonathan D Williams and Kevin C Curtis – as partners to open a new office in Harrisburg, Pennsylvania. Williams, Curtis, and their team previously worked at Wilmington Trust where they managed more than $1.5 billion in client assets. The two men work with entrepreneurs in the mid-Atlantic region and across the US. Williams has more than 14 years' experience in the wealth management industry having worked at UBS and M&T Bank before merging with Wilmington Trust in 2011. As a senior wealth advisor, he advised a small group of UHNW clients with a focus on private business owners, public company executives, and entrepreneurs. Curtis has more than 25 years' experience in the wealth management industry having worked at M&T Bank before merging with Wilmington Trust in 2011.

Glenmede, the Philadelphia-based wealth management firm, elected Arlene M Yocum to join its board of directors, taking the number to 14. Yocum has decades of experience in financial and legal services and brings a fiduciary background to Glenmede's board. Most recently, she served as executive vice president in PNC Bank's Asset Management Group, from which she retired in 2017 following a 27-year career at the firm. Prior to PNC Bank, Ms Yocum was legal counsel for Fidelity Bank (now Wells Fargo) and in private practice with the law firm Blank Rome LLP.