In Plain Sight: Why Having A Home Inventory Matters
Carol R Kaufman, October 1, 2019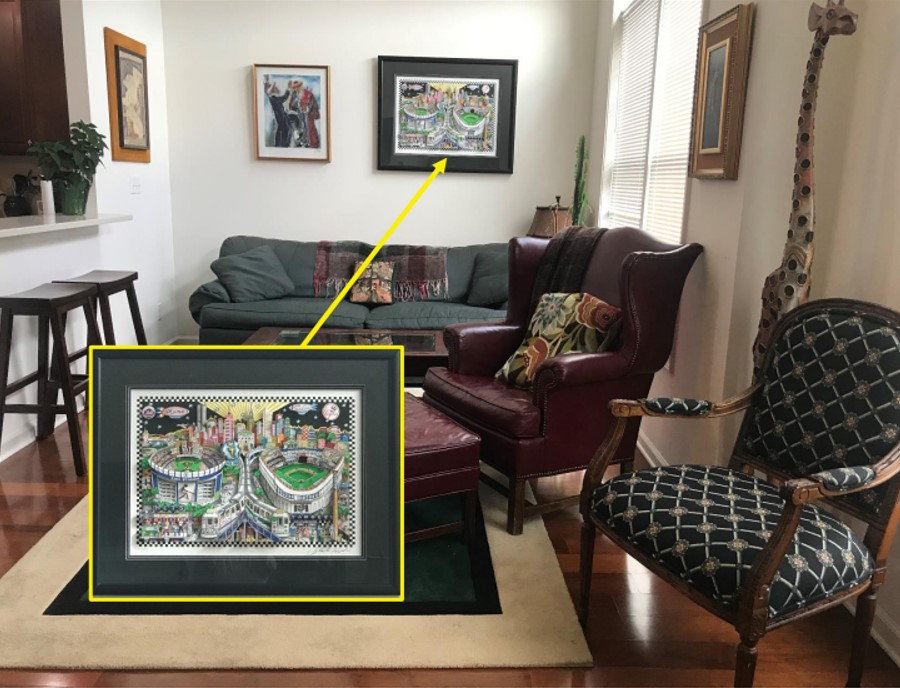 To prepare for upheavals of all kinds, it's smart for high net worth individuals to build an inventory of possessions to reduce the pain and difficulty of tracking them once a problem hits.
It pays to get one's financial and related affairs in order, particularly when those "big events" come up in life that can be emotionally taxing and distracting. Preparation is all important. All the talk about "NextGen" wealth planning and the like can be undermined if people haven't got a thorough log of their assets. Events such as natural disasters can underline the importance of inventories and meticulous record-keeping.

With this in mind, Carol R Kaufman, founder and chief executive of Alternatives TLC, LLC, walks us through why having a home inventory is necessary. We hope these insights prove useful and, as always, invite readers' responses and feedback. Email tom.burroughes@wealthbriefing.com and jackie.bennion@clearviewpublishing.com
My friend, Ellen, a high net worth individual, lived in an exclusive area near the levee in New Orleans. She got the evacuation call during Hurricane Katrina. She packed a small bag for two days and left the house with her husband and 10-year-old daughter, who'd tucked her baby dolls into bed, covering them with a blanket to "keep them safe".

They never returned. Their home went completely under water when the levee broke.

Ellen spent an entire year trying to piece together everything in her home, on each wall, inside each closet and in each drawer. All the pictures, baby videos, jewelry, clothing, prescriptions, critical documents - every physical asset was lost in the hurricane.

Ellen didn't have a digital record, a physical binder or even a list of their belongings, so they couldn't prove what they'd had and, therefore, what they'd lost. Their insurance paid them nothing for their contents.

More and more, natural and medical disasters are occurring. Global warming and climate change are linked to fires, tornados, floods and earthquakes. Thefts, car accidents, medical disasters...no one's immune. Additionally, everyone is aging and with that comes settling an estate and asset transfers. The more prepared for any of these, the less time spent scrambling, trying to recover and move on.

What's a home inventory?
A home inventory is a visual snapshot of every room, every wall, ceiling and floor that shows the visual condition of what your house looks like - inside and out. It also contains every important physical asset that you own, for each place in which those assets "reside" - including in storage facilities and where loaned assets may be housed, such as in museums. It's one of the essential pieces of a family puzzle.
Why do I need one?
It doesn't matter if you have a small home or a huge estate with additional residences. Everyone has "things" they feel are valuable. Everyone has sentimental items they want certain people or charities or museums to have, as eventual beneficiaries. Unless it's documented, it won't happen.

High net worth families might not have ever considered the above. They may feel it can't happen to them. But it did, indeed, happen to Ellen. Families need to be aware of the consequences of not having a home inventory and the many benefits of having this information:

-- Being able to prove ownership and condition of assets prior to a natural disaster, a theft or a fire;
-- Preventing items from "falling through the cracks" due to waning memories as people age;
-- Having trusted advisors who may be better at putting a plan together (e.g., which items to put in a trust, the proper amount of insurance coverage); and
-- Reducing conflict when disbursing assets to the next generation.

Marty Shenkman, renowned US attorney and estate planner, agrees. "Most of my clients don't have a home inventory and don't even think to get one. It's the stepchild of planning because most people just never get to it. But some of the worst fights I've seen with estates is over the tangibles…and not even the most expensive ones! There are emotional attachments to items that far outweigh their value." He goes on to say: "There are so many additional things that come into play. Consider the increased use of home health aides with our aging parents… if someone walks off with something, how can you know what they took if you don't know what your parents have?"

I recently circulated a two-question survey on Facebook, LinkedIn and email. The first question was "Do you have a home inventory for at least one of your residences?" The second question was "If not, why not?" I gave a choice of five answers with the ability for people to additionally insert their own.