Schwab Fiscal Review Sheds Light On HNW Giving
Jackie Bennion, Deputy Editor, July 24, 2019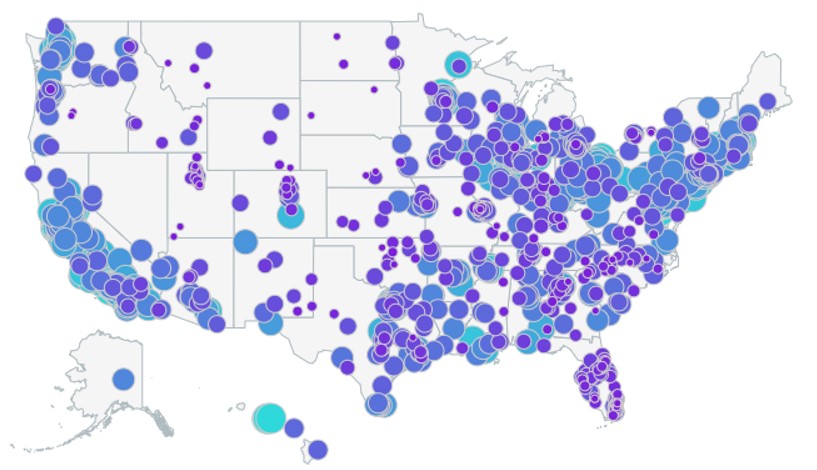 The broker reports a pipeline in good health, with donors increasingly turning to advisors to capitalize on Trump's tax revisions.
Results from Schwab Charitable's 2019 fiscal report, released on Wednesday, showed a record $2.4 billion in grants being recommended by Schwab donors across more than 83,000 charities.
The San Francisco-based brokerage house reported that donors from all generations were continuing to grant at a record pace through its charitable arm, and chalked behavior to strong markets and donors taking advantage of a new tax environment.
As a large US provider of philanthropic funds and services, Schwab Charitable is a good barometer of the state of giving sector in the world's biggest philanthropic market, which sends around $400 billion annually to US charities.
Schwab said this year's donations had risen by 33 per cent in dollar terms compared with last year, and registered a 26 per cent increase in the number of grants. It named Feeding America, Planned Parenthood, Doctors Without Borders, Campus Crusade for Christ, and the Salvation Army as the most widely supported recipients.
"Thanks to strong market performance over the majority of the last 12 months and a growing familiarity with the relatively new tax law, donors found the 2019 fiscal year to be an especially good time to give," said Schwab Charitable president Kim Laughton.
She said conversations with donors showed that Millennials, in particular, are increasing impact by combining philanthropic giving with socially responsible investing, and it is a cohort that will "re-shape philanthropy," she said.
Two-thirds of contributions were non-cash assets, with publicly traded securities, restricted stock, real estate and privately-held business interests among the most popular. After Trump rolled out his Tax Cuts and Jobs Act in 2018, some donors took advantage of "bunching up" their charitable giving, allowing them to itemize charitable deductions in some years and benefit from the increased standard deduction in other years, the firm reported.
The report suggested that donors are also seeking more support from advisors. It revealed that almost three-quarters (72 per cent) of fund account assets were associated with a professional investment advisor, with these donors were recommending an average of 11 grants to charities for the year.
This chimes with a recent Schwab study of RIAs on the number of firms offering charitable planning as a front line service, which has risen from 67 per cent five years ago to 79 per cent this year.
"Advisors tell us that they promote charitable planning and advice as a way to start conversations that lead to referrals and deeper and broader relationships with key clients," said Fred Kaynor, vice president of business development and marketing at Schwab Charitable.