Summary Of Executive Moves In North America Wealth Management - Recent Moves
Editorial Staff, June 27, 2019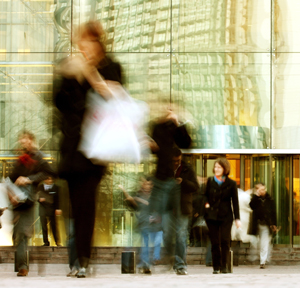 April, May and June were busy on the North American wealth management front, with firms such as Raymond James being standouts in terms of moves.
Wealth advisor Jason Fertitta and his team created a new wealth manager, called Americana Partners, partnering with Dynasty Financial Partners. Fertitta worked at Morgan Stanley from 2008 as a managing director and private wealth advisor, overseeing more than $6 billion of client assets. Based in Houston, Fertitta is the the firm's president, and heads a team of 11 professionals including several financial advisors. The advisors are: Billy Busch, senior managing director, based in Austin; formerly executive director, private wealth advisor, Morgan Stanley; Robert Wellington, chief financial officer, based in Houston; formerly SVP, private wealth advisor, Morgan Stanley; Sheldon Busch, CFP®, managing director, based in Austin; formerly VP, financial advisor at Morgan Stanley; Josh Caltrider, CIMA®, MD, based in Dallas; formerly VP, financial advisor from Morgan Stanley; Johnathan Schnitzer, private wealth advisor, based in Houston; and Ben Athens, private wealth advisor, based in Houston.

Argent Trust Company appointed Steve Gutermuth as senior vice president and wealth advisor in its Louisville office. He reports to Nicole Nally, Argent's Kentucky market president. Gutermuth, who has provided investment and financial services to high net worth clients for 30 years, concentrates on new business development, investments and comprehensive advisory services.

Citi Private Bank created the new role of chairman for its North America private bank. It named existing senior figure Tracey Warson to the post. Warson, head of Citi Private Bank, North America, continued as a member of the global leadership team and reported to Peter Charrington. Warson moved back to San Francisco to build the bank's partnerships in California. At Citi since 2010, Warson previously worked at US Trust, taking on a senior western region role and then, in 2014, becoming American region head. She created the Office of the Client Experience, and led development projects such as Leadership For Tomorrow. Separately, the private bank's Law Firm Group became a distinct segment, led by Naz Vahid, who reports to Charrington.

Financial advisor Pete Babilla, overseeing around $100 million of client brokerage and advisory assets, joined HighPoint Planning Advisors, a firm using platforms of LPL Financial. He was previously at Morgan Stanley. Babilla operates from the Downers Grove, Illinois office, one of HighPoint's eight locations.

US-based digital financial planning and services firm Facet Wealth appointed Paul Martin as its chief technology officer. Martin most recently served as CTO for Workspace.com. Prior to his role at Workspace, Martin led Sequoia Software. His role involved leading the business to an initial public offering; Sequoia was eventually bought by Citrix Systems.

RBC Wealth Management appointed former Raymond James figure, Harold "Chip" Green, a financial advisor and senior vice president. Based in the Sugar Land office, Texas, he manages about $120 million in retail and institutional assets, equating to $1.1 million in production. The Texas complex is led by Andy Teller.

International law firm Butler Snow opened its latest office in Charleston, South Carolina, adding Kenyatta L Gardner, Stephen P Groves and Bradish J Waring. The lawyers practice with the firm's tort, transportation and specialized litigation group.

David Williams, who manages the ESOP fiduciary services team at Argent Trust Company in Atlanta, was appointed to the fiduciary advisory committee of the ESOP Association. The trade organization advocates and educates people about employee stock ownership plans (ESOPs) — a form of retirement plan often offered at closely-held companies which give employees an ownership interest.

Raymond James appointed Pedro Suriel as vice president, diversity and inclusion. His role involves partnering with the leader of the Financial Advisor Networks (Network for Women Advisors, Black Financial Advisors Network, and the Pride Financial Advisors Network) and chairing the Diversity & Inclusion Advisory Group). Suriel joined from diversity and inclusion consulting firm Cook Ross, where he was managing director of client services. He previously served as managing director/partner of Accenture's diversity and inclusion practices in North America, the culmination of more than 20 years with the firm.

Raymond James recruited a team of advisors - Gus Panos, Jason Firek, CFP®, and John Gaynor, CPFA, CRPC® - to join its employee broker/dealer business in Auburn Hills, Michigan. The advisor trio operates as Panos Firek Wealth Management. They joined from Merrill Lynch, where they previously managed more than $400 million in client assets and had over $4 million in annual production. Other joiners were financial planning consultant Jennifer Pulcini, senior client service associate Nicole Yates, and practice business manager Amanda Fredericks.

Raymond James appointed Debbie Smith to join its employee broker/dealer business in Atlanta, Georgia. Smith joined Raymond James from SunTrust Investment Services, where she previously managed approximately $200 million in client assets. Joining her at the firm's Atlanta Buckhead office is Deborah Hassan, senior registered client service associate. They serve families, retirees, business owners, women executives and non-profits with investment management and long-term financial planning services.

The chief investment strategist at Raymond James, Jeff Saut, retired. Saut is 69. The firm's investment strategy team is led by chief investment officer Larry Adam, who joined in November 2018. He was previously Deutsche Bank's CIO for the Americas and global chief investment strategist.

A group of advisors in Texas collectively overseeing more than $240 million in assets joined Raymond James. The advisors, based in Corpus Christie, are Bruce Hoffman, Michelle Orcutt and Matt Paul; they join Raymond James Financial Services, which is the firm's independent broker/dealer. The advisors formed a new partnership, Coastal Bend Wealth Partners. Their clients include business owners, retirees, families and individuals. Joining them at the firm is Barbara Inman, senior client associate.

Raymond James also appointed Gregg Stupinski as manager of Raymond James & Associates' North Florida Complex. Stupinski joined RJA from Morgan Stanley, where he previously served as complex director in Southwest Florida. Prior to that, Stupinski spent 11 years as a successful financial advisor with Smith Barney in Sebring, Florida, before moving into branch manager and regional sales manager roles in 2006.

Saltmarsh, Cleaveland and Gund, a CPA-led business advisory firm in the south eastern US, appointed Wynne E Baker as a director in its financial institution advisory group. Baker, who has more than 40 years of industry experienced, advised financial institutions through stages from consulting on how they obtain bank charters to buying failed banks from the FDIC, for example. He specializes in advisory services, relationship management, industry training and public speaking for the firm.
Buck, a consulting, administration, and technology services firm specializing in pensions and employee benefits, announced a range of appointments. Peter Dean joined from Broadstone as a senior investment consultant. Jamie Patterson joined from PwC as a principal and senior investment consultant. For over 20 years, Patterson has been advising clients on strategic investment issues. Jenny Richards joins from BBS as a senior consulting actuary. Stuart Cameron joined from XPS as a principal and senior benefit consultant.

Bank of America Private Bank made two hires to bolster its work in the area of philanthropy and the non-profit sector. It hired a senior institutional sales director in the Southeast market, as well as an institutional sales director in the Mid-Atlantic market. Ben Clark and Ryan Robinson, the new appointees, report to Bernard Reidy, national philanthropic sales executive.

Clark joined Bank of America's Southeast team as a senior institutional sales director, based in Ponte Verde, Florida. Clark has over 18 years of experience in the institutional investment services marketplace and joined the firm in 2015 as a member of Bank of America Merrill Lynch's Global Institutional Consulting Group. Prior to joining the firm, Clark served under SunTrust Bank for 16 years, holding various senior-level posts in their Institutional Investment Solutions division.

Robinson joined the Mid-Atlantic team as an institutional sales director, working with Clark and Lawson. Most recently, Robinson was a regional director at SEI where he was responsible for working with non-profit clients in the Central North and Southeast United States. Robinson is based in Conshohocken, Pennsylvania.

Macquarie Capital, the corporate advisory, capital markets and principal investment arm of Australia-listed Macquarie Group, named Mark Buchanan as managing director and head of North American family office coverage.