Professional Investors Predict Higher Gold Price This Year
Tom Burroughes, Group Editor , June 26, 2019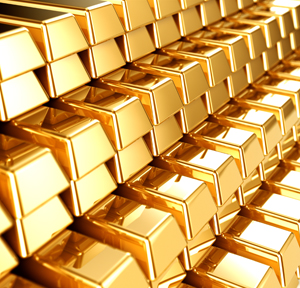 The asset management firm, which provides investible entities linked to the gold price, surveyed pro investors who expect the yellow metal to get more expensive this year.
Invesco, a firm which provides investors with access to the gold market via exchange-traded commodities, perhaps unsurprisingly trumpets the value of the yellow metal, with a survey predicting that it will rise in price by the end of this year.

The US firm polled 85 professional investors around the world and 71 per cent of respondents said the price will rise; some 25 per cent said the price would hold steady or fall; only a small number had no view.

Of those that anticipated an increase, the forecast value was $1,485 per troy ounce at year-end. Month-to-date, the gold price has risen by 8% to around $1,400. Today, it fetched $1,405 just after midday in London (source: BullionVault).

Source: BullionVault

Gold is traditionally a "safe-haven" asset that rises when economic and political tensions rise, as has happened, for example, with a ratcheting up of tariffs between the US and China, as well as increased bellicose rhetoric between the US and Iran.

However, debate continues on how well gold can insure an investment portfolio or guard wealth in extreme conditions. Its protection qualities do not shine as brightly as some people assume, the Wells Fargo Investment Institute said recently. The WFII, which provides research ideas and analysis, said that gold's centuries-old track record as a store of value and medium of exchange merits respect, and explains why investors - even in the 21st century - treat it as a safe haven. While the Institute doesn't scorn such ideas, it urges investors to be careful.

Gold can be held in various ways, such as by direct physical ownership (bars and coins) or through proxies such as certificates and exchange-traded entities, the value of which is tied to the gold price. In the latter case, there can still be an element of risk if the counterparty to the entity is itself in financial trouble. Another problem is that in extreme cases governments can seize privately-held gold to ensure that monetary policies work, as happened with the F D Roosevelt administration in the 1930s.

The reason why
Respondents to the Invesco survey gave different reasons why they thought gold prices would rise: increasing trade conflicts between the US and China (71 per cent), economic downturn in the US and/or Europe (60 per cent), sustained downturn in major stock market indices (46 per cent) and central banks holding or cutting interest rates (37 per cent).

Two-thirds of respondents thought that defensive capital preservation would be the key driver behind an increased allocation to gold from institutional investors in 2019, while 11 per cent said it would be greater portfolio diversification. Only 15 per cent said they did not believe institutional investors would allocate more to gold this year.

Invesco provides a gold-backed ETC, which uses investment proceeds to buy physical gold. This is held in a segregated account and stored in the London vaults of JP Morgan, which acts as custodian.