Global Study Shows High Trust In Banks, Demand For More Customization
Tom Burroughes, Group Editor , March 25, 2019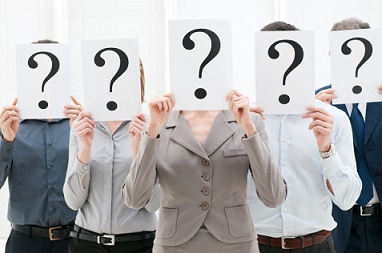 Trust in banking is high among clients - suggesting a recovery from the crisis a decade ago - but firms must be more effective in tailoring offerings and using data to that end, a report says.
The financial and wealth management sector is sometimes told that it has much work to do in taking trust to a higher level. The ravages of the 2008 financial crisis left deep scars. Well, a recently global study on what consumers want makes for cheerful reading in certain ways.
According to a biannual study of consumer preferences in finance by Accenture, trust in banks and insurers is high over all, with 77 per cent of 47,000 people worldwide saying that they trust their bank to look after their long-term financial well-being; 68 per cent trust their insurer to do the same. The poll covered people in Asia, North America, Europe, Latin America, Africa and the Middle East.
But the trust levels vary depending on "personas", Accenture said. The firm divides the individuals it surveyed into five broad "personas": "pioneers"; "pragmatists"; "skeptics" and "traditionalists". Pioneers are "tech-savvy and keen to engage with financial providers using mobile devices" (accounting for 23 per cent of respondents". Pragmatists, who account for 23 per cent of the sample, "see technology as a means to an end rather than as a lifelong passion". Skeptics (33 per cent) have a "dissatisfaction with financial providers" and are "a challenging persona to engage". Traditionalists make up 21 per cent of respondents and "show low levels of engagement and satisfaction with their financial services providers".
Trust in services is perhaps unsurprising given their mind-set, lowest among skeptics. Pioneers have the highest trust levels and are most likely to adopt a non-traditional provider of financial services, such as a technology business.
At a time when fintech business models such as those famed "robo-advisors" and challenger banks are seen to be shaking up the sometimes staid world of banking and investment, the Accenture report focuses on how firms must use data more intelligently to customize their services. It also urges firms to consider how they can be effective in delivering "one-stop-shop" solutions to clients.
"Our research reveals that around half of consumers expect financial providers to offer propositions addressing core needs, and not only traditional financial services. These propositions typically focus on a particular customer need, such as a complete `mobility proposition' for car buyers that includes different financing, renting and reselling options, as well as access to insurance, maintenance and ancillary service," the report said.
The report suggests that firms must consider how to build "ecosystems" to deliver services and products to clients, such as covering all kinds of "life moments" – marriage, buying a home, starting a family, building a business, and retiring. Accenture cites the example of Singapore-listed DBS Bank, which recently launched DBS Marketplace for car ownership (this is a joint venture between the lender and its car seller partners sgCarMart and Carro). On the insurance side, the report refers to the case of ERGO Safe Home, a virtual product that pulls together home contents insurance, an emergency service and smart home technology. In the case of personalizing services, the report gives the case of JP Morgan's Chase Pay app that lets users order food through an order-ahead feature and redeem personalized offers from participating merchants. In insurance, there's the YouDrive program of Direct Assurance, part of AXA. This connects a device to a customer's car that records events during every journey and generates a score after each ride. The higher the score, the lower the premium.
Keeping it personal
"One in two consumers indicated an interest in personalized financial advice from banks that is shaped by their personal circumstances - including analysis of spending habits and advice on how to manage money - while 64 per cent are interested in insurance premiums that are tied to behavior (such as driving safely)," the report said. "For example, they are interested in offers and perks based on where they shop most often and priority services such as a fast-track insurance claims settlement," it said.
"More than half of all our survey respondents expressed an appetite for a true omnichannel banking experience that would allow them to switch seamlessly between physical and digital channels," it said.
"Consumers are likely to say that they trust their banks and insurers more than they did 12 months ago. To maintain this trust, particularly when holding customers' personal data, providers should demonstrate robust security measures while delivering value-adding insight and personalized services," it continued.