Business Transition Challenges - The Employee-Owned Route
Tom Burroughes, Group Editor , March 14, 2019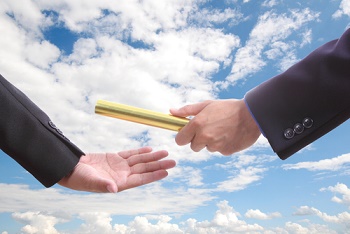 The debate about the best way to transition business ownership generates many ideas, ranging from trade sales through to IPOs. The employee-ownership route deserves consideration, a practitioner argues.
There is not much doubt that one of the largest challenges for business owners is reaching the most effective way to transfer what they have built. They want to avoid a nasty tax bill or cause damage to the company's future.

Business transitions - aka liquidity events - come in many forms: private equity purchases, trade sales, initial public offerings and management buyouts. In some cases different elements are blended to make a transition work. Much varies on how old the entrepreneur is (he or she may want to start another firm rather than retire), how wealthy they are, their state of health, and so forth. And ,of course, one reason family offices exist is to help the founders retire while bequeathing a business to successive generations.

A form of transfer that does not appear to be a headline-grabber is the employee-owned approach through which staff get to own the majority or even all of a company when a transition comes around. In these cases, worrying about handing over the reins to a son, daughter or grandchild does not apply. And there are substantial tax and related advantages to this route, according to Daniel Goldstein, chief executive of Folience, a 100 per cent-owned diversified holding company that buys privately-held firms and transitions them for ownership by their staff.

A model that he specifically cites - because of its favorable tax status - is the Employee Stock Ownership Plan, or ESOP.

"It gives a very strong, coherent way forward with a proven form of ownership," Goldstein told Family Wealth Report. "ESOP (employee stock ownership plan) companies have a demonstrated advantage over other forms of companies."

"A switch from family ownership to employee ownership continues the patient capital model that builds value," Goldstein, who has worked in public and private sector roles in North America and Europe, said. (He returned to live in the US in 2014.)

The pathway for a firm is therefore different to that of say, a private equity buyout, or a management buyout. The employee-ownership model, which has been around since 1975, also tends to be more positive in the broadest sense for employees, their families, and the local communities, he said.

One of his jobs involved handling a succession plan project for a family office, an experience that gave him an insight into business transition issues more broadly.

Folience, a 100 per cent employee-owned diversified holding company, acquires privately held businesses and transitions them to be employee owned. Folience, based in Cedar Rapids, Iowa, traces its roots back to 1884. The company transitioned from partial fourth and fifth family generation ownership to 100 per cent-employee ownership in 2012. Goldstein joined the business in 2016, when it was primarily focused on media businesses, and helped build a new company strategy. Folience has diversified to hold a number of employee-owned manufacturing businesses in recent years.

The transition decision
The oft-touted figure of $30 trillion is thrown around, relating to the value of assets due to be shifted from Baby Boomers to successors in the next few years. A large chunk of this sum will be in illiquid business assets rather than hard cash.

A number of wealth management firms now make a point of advising families about the transition process, often a difficult one as owners who have invested emotionally as well as financially into a firm find it hard to let go. Organizations such as Abbot Downing, US Trust (part of Bank of America's group of wealth management businesses) and Key Private Bank (part of Ohio-based KeyBank), Citi Private Bank, UBS and Family Wealth Advisors (part of Bank of The West) are among a number of others who target wealthy families for advice, including issues thrown up by business succession. It is an important fee earner for firms. Related to this is that many HNW and UHNW clients' wealth remains linked to operating businesses – there is often only a very fuzzy dividing line.