Morgan Stanley Optimistic On Philanthropy Trends
Tom Burroughes, Group Editor , February 13, 2019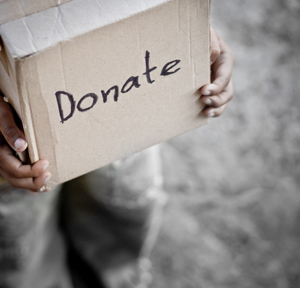 Recent data shows philanthropic giving reaching new heights and the sector looks robust, even if market turmoil causes headwinds. Morgan Stanley is bullish on this trend, and has recently added to its team.
With new figures showing donations to US universities and colleges hitting a record, there is plenty of evidence that philanthropy is not slowing down unless economics and tax changes cause headwinds.
And donation data underscores why wealth management organizations say they are making philanthropy a central part of the package rather than a "nice-to-have" added extra.
"The estimated transfer to the next generation of $30 trillion to take place over the next few decades (and $59 trillion to take place between 2007 and 2061) presents an extraordinary opportunity for non-profits both in anticipation of immediate donations to philanthropic organizations during this transfer and due to the distinct philanthropic nature of the next generation," Melanie Schnoll Begun, head of philanthropy management at Morgan Stanley, told this publication recently.
There has been "incredible growth" in donor advised funds (DAFs), as both grants and contributions reached record highs in 2017, she continued. DAFs have grown, with grants approaching $20 billion in 2017, and contributions reached an all-time high totaling $29.23 billion. She noted that charitable assets surpassed $110 billion and there are more than 450,000 DAFs and grant pay-out remains above the 20 per cent mark.
"We predict this upward trajectory in DAFs will continue and will be the largest area for growth in philanthropic assets," she added.
Data continues to suggest a broadly solid picture for philanthropy from high net worth and ultra-HNW individuals. As reported last year, average donations given by HNW households rose by 15 per cent to $29,269 in 2017 compared with two years ago, while the percentage of households who give remained high at 90 per cent, according to a recent study by US Trust in partnership with Indiana University Lilly Family School of Philanthropy.
A study by Foundation Source, which offers support services to the philanthropy sector, said that private foundations gave more to their causes in 2017 than a year earlier, with overall asset balances of these entities rising by 13.2 per cent, almost double the 6.6 per cent growth in 2016. Foundations collectively spent $285 million in charitable contributions last year, ahead of $266 million in 2016. Total assets held by the 927 foundations measured in the group's report increased from $4 billion at the end of 2016 to $4.5 billion by the end of 2017.
Such figures beg the question, of course, of whether the drop in the world's equity markets in 2018 will dent contributions when figures are produced later this year.
The pre-2018 figures captured activity before the present US administration of Donald Trump enacted big tax changes, such as the doubling of estate tax exemptions, as well as the curbs on reliefs for local and state taxes. Wealth industry figures have told this publication that they do not expect a dramatic impact either way on philanthropic activity from these changes.
Morgan's growth
Melanie Schnoll Begun drew attention to the firm's own philanthropy advice teams around the US as an example of what is going on.
"For philanthropy management, we continue to grow our New York team and hired a new seasoned philanthropy associate in 2018 based in our New York headquarters. In addition we opened our San Francisco Office in 2016 and opened our new LA office in January 2019, expanding our presence on he west coast.
The scale of the wealth in play is staggering and there is a lot that should come towards philanthropy," she said.
"Over the next 50-plus years, it is estimated that up to half of this wealth could be donated to charitable causes, as charitable giving could approach $27 trillion if growth runs at 2 per cent, and could exceed $40 trillion with a 3 per cent growth rate," Schnoll Begun said.
"In addition to the amount of the transferred money that is expected to go to philanthropy, it is important to understand how the generation inheriting wealth differs in how they approach their own philanthropy. This next generation is said to be more interested in making gifts earlier in life as well as being more involved in hands-on ways with their giving in order to witness the results of their generosity," she continued.
As with wealth management generally, an important area where philanthropy advice can stand out is the caliber of client reporting. And with technology very much part of the conversation, what is Morgan Stanley's perspective?
Schnoll Begun points to the firm's periodic journal, Perspectives in Philanthropy, which features valued clients and thought leaders engaged in transformational philanthropy centered on specific themes. "The magazine is a powerful and unique publication through which Morgan Stanley showcases the outstanding philanthropic work of our clients," she said.
In 2017 the firm's philanthropy management team released a book titled If … Stories of Philanthropy. This book shows the power of philanthropy by telling stories of seven clients and it demonstrates how Morgan Stanley helped make the clients' goals become reality.
She added that the new MS GIFT 2018 annual report will be published at the end of this quarter, giving more information on the contributions and grants administered through MS GIFT. The firm also expects to upgrade its MS GIFT technology in the "near future". "GIFT" refers to Global Impact Funding Trust.