A Real Differentiator: Getting Client Reporting Right - Mirador
Tom Burroughes, Group Editor , February 14, 2019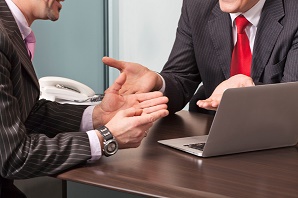 As part of a series of articles about client reporting and the ways it is changing, this publication recently interviewed Mirador, a provider of financial reporting solutions.
Here is an interview with the US-based financial reporting solutions firm Mirador. We spoke with Joseph Larizza, managing partner. The interview is part of features coming in the next few days examining client reporting and trends within this space.
Client reporting and wealth managers' approach to improving, changing the client experience. How client reporting can give firms an edge over their rivals. Use of tech in finding out where new and future clients are.
Wealth managers can gain an edge over their rivals by delivering a great experience for clients, such as providing clear, efficient and fast reporting of what's happening to their money. Technology has a big part to play in making this happen. Can you explain what you see as the main ways in which firms can often fail to get client reporting right? Are there any examples (names of firms redacted) of particular problems?
Too often firms fail to provide clients with insightful reporting that presents a client's assets in a way in which meaningful decisions can be made. Instead of customizing reporting to meet the client's particular situation, they present very generic and 'canned' views of their portfolio. While standard views such as performance vs benchmark and assets by asset type are interesting KPIs, today's tools enable managers to present a much more personalized presentation.
For instance, a family with a multitude of global holdings should see assets by geography. Active opportunistic investors may want to understand assets by liquidity factors. The challenge becomes a manager's ability to scale this customized reporting approach.
At Mirador, we operate reporting solutions on behalf of dozens of family offices and wealth managers, so we see a wide variety of reporting needs. Part of our concierge level service is obtaining a deep level of understanding of our clients' assets, so we can guide their reporting requirements. As a result, we have developed a reporting philosophy called 'Intelligent Assistance' that focuses on creating bespoke reports that arm clients with relevant information no matter what their asset mix. Our ability to provide intelligence assistance stems from our reporting catalogs that have been cultivated over years of servicing some of the wealthiest families in the world.
How can technology help a firm balance the need to give clients sufficient information to do client reporting well without burying them in data?
Reporting is a skill; one of the core components of Intelligent Assistance is to balance these two elements. George Orwell famously said, "Never use a long word where a short one will do." Firms fail to get client reporting right when their reports don't feel as though they are tailored to their clients' needs. We often see clients start with long reports that can be scaled down into a more digestible and actionable form.
What has been the main trend you have seen in the past five years of how firms manage client reporting? For instance, are you seeing an increase in the amount of client reporting going online and onto mobile platforms; are you seeing more examples of foreign language channels, customized approaches, or other means?
There has been a significant push towards the digitization of the entire client experience including, but not limited to, client reporting. From completely digital account opening to full online transaction histories, firms are trying to make their respective portals the center of a client's financial universe. In addition to robust online portals, these firms are developing state of the art mobile apps to provide access anywhere.
Too often, people buy into the fallacy that technology-enabled and mobile interfaces are at odds with personalization and high-touch. The leading approaches are ones that effectively combine the strengths of online reporting platforms and portals for 24/7 access, mobile interfaces to answer simple and quick questions, and skilled, concierge-level staff for deeper conversations.
In five years' time, how do you think client reporting by wealth managers is going to look?
Taking client reporting from strictly an IT perspective, it is simply a "big data" challenge. Outside financial services, many industries have been solving these issues for years using much more powerful, industry-generic tools such as Tableau, Domo and Salesforce. Their ability to manipulate, summarize and visualize data far exceeds what is available in today's wealth management reporting tools.
Additionally, artificial intelligence tools will be incorporated into reporting – for example, algorithmic journalism tools such as Automated Insights, Narrative Science and Heliograf already write many of the news articles we read - why not apply these tools to derive new insights from financial data?
As these tools converge with those purpose-built for the challenges of financial information, clients will gain better access to more insightful information presentations.