Freedom, Control Big Lures For Advisors Mulling Independence - Schwab
Tom Burroughes, Group Editor , December 17, 2018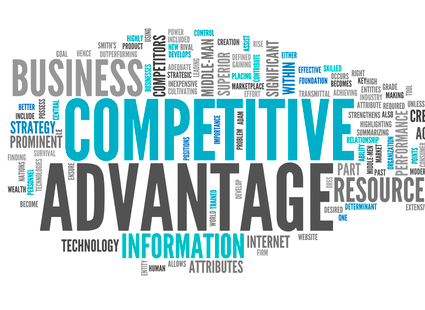 Advisors like the idea of being their own boss and building equity in a business, but uncertainties about options remain, a study shows.
Wealth advisors' main reason for taking the leap of going independent is to gain more freedom and control over their business lives, but a significant chunk of them are not clear about the benefits of the registered investment advisor model, according to a study by Schwab Advisor Services.

The firm's Spectrum of Advisor Independence Study surveyed 152 US advisors thinking of moving to an independent RIA. Respondents include wire-houses, regional firms, banks, independent and insurance broker-dealers. Existing independent or hybrid/dually registered RIAs did not qualify for the survey.

Income potential and control over client service are the most important incentives to consider in the move to independence. A large number of advisors like the idea of joining an existing firm or affiliating with a platform to speed up the shift. The survey also found that most advisors expect some kind of equity when they join a firm, either immediately or over a period of time.
The poll adds to debate at a time when there has been a trend of advisors at large corporate and independent wire-houses going across to RIAs. While the Department of Labor Fiduciary Rule has been derailed in the courts and legislature, the kind of push towards fee-based advice that the rule was expected to encourage has not slowed down greatly. The rise of independent firms has also fueled the ascent of platform businesses providing newbie operators with services they cannot afford to do in-house. For example, as reported here frequently, organizations such as LPL Financial, Schwab Advisor Services and SEI, among others, provide services. Another organization in this area is Dynasty Financial Partners, which builds networks of independent wealth houses, providing them with capital and others services to help them grow. (See an interview with Dynasty here about industry trends.)
The rise of RIAs and other wealth management models has triggered debate about the true meaning of "independence". This publication's editorial advisory board members recently debated the topic here.
Uncertain
Among specific finds of the report, the study found that 36 per cent of respondents are uncertain or undecided about the strengths of the RIA model and 21 per cent are not confident that they would want to follow their advisors in any move.

The three most significant challenges to joining an existing firm rather than going alone are "shared control and influence vs true autonomy" (31 per cent); "finding a cultural fit" (29 per cent) and "being limited to using the investment models of the firm" (22 per cent).

Asked what they look for when choosing a platform and/or new firm, 75 per cent said the "ability to support fee-based commission revenue", and 55 per cent said "turn-key office set", and 48 per cent "additional people to help with my transition". At the lower end of the scale, 18 per cent said they wanted such help for "access to upfront and short-term capital".