First US Crime Case Emerges From Panama Papers Saga
Tom Burroughes, Group Editor , December 5, 2018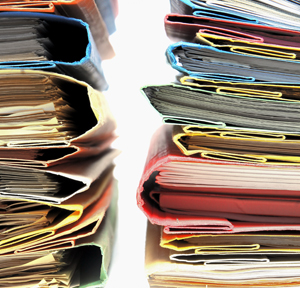 The first US criminal case coming out of the Panama Papers leaks has been launched, a report says.
The US has charged four people with concealing millions of dollars in offshore shell companies and bank accounts to avoid US taxes by using Panamanian law firm Mossack Fonseca, according to Bloomberg. The case is the first US criminal prosecution coming out of the Panama Papers case.
A lawyer at the now-defunct firm, an investment advisor at an affiliated asset management company, a client and his accountant were among those charged by federal prosecutors in New York. The charges include tax evasion, money laundering and wire fraud, among others. Three of the four have been arrested, the newswire reported authorities – which it did not identify – as saying.

The Panama Papers files were leaked to the Washington DC-based International Consortium of Investigative Journalists. The leak of millions of documents revealed details about how politicians, public officials and others put their wealth into Panama. The ICIJ has, it should be noted, stressed that the use of such offshore accounts does not automatically imply those concerned were involved in criminal activity. (See a recent report here.) This publication reported in March that Mossack Fonseca, was closing down.
The "leak" of such data has been controversial, prompting concerns that the boundaries between legitimate desire for transparency and abuse of privacy have been blurred.

The newswire report said that among those charged in the New York case was Ramses Owens, 50, once a partner at the law firm. Prosecutors said he was assisted by Dirk Brauer, 54, who worked at an affiliated investment firm and was arrested in Paris on November 15. Owens remains at large, the report said.

For almost two decades, prosecutors said, Owens and Brauer conspired to help US taxpayer clients of Mossack Fonseca conceal assets, investments and the income generated from them, through offshore trusts and undeclared bank accounts, using "sham" foundations to own the shell companies and conceal the identities of the wealthy clients, the report added.

Prosecutors also charged Harald Joachim von der Goltz, 81, a client of the firm, and his accountant, Richard Gaffey, 74, of conspiracy to evade taxes and launder money, and failure to declare foreign accounts.

The report quoted Jeff Neiman, a lawyer for von der Goltz as saying: "This indictment is a desperate attempt to salvage an American case out of the Panama Papers. My client will be vindicated at trial."
Gaffey's attorney, Bill Lovett, did not immediately respond to a phone call seeking comment. Attorney information for the other defendants was not available, the report added.